Meet the Instructor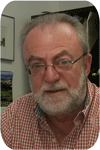 Josef Jurkovic
Josef Jurkovic is a CEC director and founding partner. He has over 35 years of public and private sector experience across diverse areas of internal and external communications, public consultations, branding and marketing.
---
Testimonials
"The exercises and discussions were excellent"
"The instructor demonstrated superior knowledge of employee engagement strategies"
"The stories recounted kept me interested in the content"
---
G046
EMPLOYEE ENGAGEMENT:
STRATEGIES AND TECHNIQUES
WHY SHOULD YOU ATTEND?
Research shows consistently that most organizations do not have a fully engaged workforce, people who care about its future and are willing to invest the effort to make it successful. Equally, there is a significant body of research across industries and countries and from organizations such as Gallup as to the benefits of enhancing the bond between employees, their colleagues and their organization, for example:
Increased commitment to and alignment with the organization's goals and strategies;
Improved overall organizational effectiveness;
Increased productivity and improved morale;
Increased trust;
A community as opposed to just a workforce;
Improved client service, brand experience and loyalty.
Moreover, employers and managers at all levels are faced with the challenge of retaining and recruiting qualified people as baby boomers retire and the labour market becomes more competitive and complex - multigenerational and multicultural. The costs of not effectively responding to these various challenges are felt in a variety of ways but, ultimately, directly affect performance.
Developing and implementing an engagement strategy provides a systematic means of dealing with the range of interrelated issues usually presented in performance and organizational improvement. But such a strategy must be based on what works, those best practices and approaches, including the key element of communication, known from experience to offer the optimum likelihood of success.
WHAT WILL YOU LEARN?
Definition and principles of employee engagement
The business case for employee engagement
The components and key drivers of employee engagement
Diagnosing your organization - critical questions and success factors
The importance of trust
Techniques and approaches for obtaining employee involvement
How to measure success
The key role of and linkages to internal communications
What works and what doesn't
WHAT WILL YOU TAKE AWAY?
Workbook with checklists and templates
Exercise handouts, examples and other material
PROFESSIONAL COMPETENCIES
Thinking Things Through: Innovating through analysis and ideas
Engagement: Working effectively with people, organizations and partners
WHO SHOULD ATTEND?
Managers and supervisors, those working in organizational development, human resources, internal communications, recruitment and retention strategists and specialists
Agenda
8:45 - 9:00 AM

Introductions and Workshop Overview

9:00 - 10:15 AM
Employee Engagement

Definitions
Principles
Linkages
Why is Employee Engagement important?

Exercise: Organizational "Health Quiz"
10:15 - 10:30 AM
Break

10:30 - 11:30 PM
Drivers of Employee Engagement

The 12 principles of Employee Engagement
The 10 key questions we need to ask
Trust and other critical success factors
Organizational barriers

Mini-exercise - Looking at our own organization - answering the questions
11:30 - 12:15 PM
Why should we care? - The Business Case for Employee Engagement

Employee and organizational needs
Recruitment and retention
Organizational culture
What does research into Employee Engagement tell us?

Mini-exercise - Employee engagement challenges
12:15 - 13:00 PM
Lunch
13:00 - 14:00 PM
Employee Engagement - Techniques and Approaches


Getting started
Key steps to success
Best practices
Using Social Media

Mini-exercise - Looking at your own organization's engagement practices
14:00 - 14:45 PM
Measuring Employee Engagement Success

Integration with internal communications
Techniques and approaches
Dealing with the results
Linkages to organizational reputation

Mini-exercise - Who measures what and how?
14:45 - 15:00 PM
Break
15:00 - 16:15 PM
Employee Engagement and Internal Communications

Definitions, principles, linkages and drivers
Addressing diverse communications needs
What works and what does not
Tools, methods and activities

Exercise - Building an Employee Engagement system for your organizations
16:15 - 16:30 PM
Wrap-up and Evaluation

Participants will complete a short evaluation