The 411
September 22-23, 2022
9:00 a.m. - 12:30 p.m.
ONLINE
$695 (+hst)
Discounts available.
---
Meet the Instructor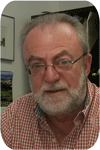 Josef Jurkovic
Josef Jurkovic is a CEC director and founding partner. He has over 35 years of public and private sector experience across diverse areas of internal and external communications, public consultations, branding and marketing.
---
Testimonials
"Small class size allowed for great discussion. Josef's knowledge and expertise was a pleasure to experience. Thoroughly enjoyed the course. I will be back for more training."
"Josef clearly has a lot of knowledge in the subject matter so I enjoyed hearing about his experiences and expertise."
"This course provided me with a good base for introducing best practices to my internal comms team."
"I liked the full range of practices presented as well as the individual discussions. It made it easy to get the big picture but also to see how it applies to me."
"Loved hearing what other organizations do/don't do in IC. Josef's insight was very educational. Leaving today with a lot of new ideas."
"I appreciated the opportunity to discuss theory of internal comms and employee engagement, but also the practical application of methods."
"I really liked sharing with others and getting ideas of others' realities and challanges and how they dealt with them. The instructor was great! I learned so much about the link between EE and IC!"
"It met my needs and expectations. Starting at '0' in terms of exposure to internal comms. theory and methodology, I went to a level '5' in one day!"
---
G096
BEST PRACTICES FOR
INTERNAL COMMUNICATIONS AND
EMPLOYEE ENGAGEMENT
NOTE: The workshop content described below will be delivered through ZOOM ONLINE on two consecutive half-day sessions. Agendas and other relevant workshop documentation will be sent to you by the workshop instructor at least three days prior to the date of the first session.
WHY SHOULD YOU ATTEND?
The current environment is dominated by management efforts to ensure that all levels of employees respond to significant changes in their internal and external environments. In this context, the ability to harness internal communications and engage employees is a pre-requisite of successful organizational transformation, that is, transformation that reflects and effectively deals with the complex impacts of shifting economic, social and demographic realities.

This workshop is designed to tune-up and strengthen participants' understanding of, and skills in, various aspects of internal communications and employee engagement, as well as to bring examples of best practices from diverse organizations.
WHAT WILL YOU LEARN?
The workshop will focus on:
What is internal communications - principles, linkages and definitions
Relationship between internal communications and employee engagement
Key issues and drivers of internal communications
Diverse approaches to internal communications
What others do and do not do and why
What works and what doesn't - sine qua non of best internal communications practices
Impact of social media on internal communications and employee engagement
Importance of research, monitoring and evaluation
Linkages to external communication
An integrated strategic approach to planning, developing and implementing internal communications and employee engagement
INDLUDED IN THIS WORKSHOP:
Participant notebook consisting of presentation slides
A link to post-workshop resources available for download
Certificate of completion
Agenda
8:45 - 9:10
Introductions and Workshop Overview
9:10 - 10:30
What is Internal Communications and Employee Engagement

Definitions, principles and linkages
Issues and drivers of public sector internal communications and employee engagement
Understanding and using "impact mapping" to drive internal communications
Key issues and challenges in internal communications and employee engagement

Exercise: Internal Communications and Employee Engagement Organizational Health Quiz
10:30 - 10:45
Break

10:45 - 12:15
Approaches to
Internal Communications and Employee Engagement

Addressing diverse internal communications and engagement needs
From "corporate" to "HR" to "change" to "crisis communications"
Different communications flows and applications
What approaches to use and when

Small Group Exercise
12:15 - 13:15
Lunch
13:15 - 14:45
Tools and Techniques for Effective
Internal Communications and Employee Engagement

What works
What doesn't work
How do we find out
Integrating internal communications and employee engagement
Internal social media engagement
Do's and don'ts of internal communications research, monitoring and evaluation

Small Group Exercise
14:45 - 15:00
Break
15:00 - 16:15
Integrated Strategic Approach to
Internal Communications and Employee Engagement

Linkages to organizational strategies and business plans
Internal versus external communications
Building an internal communications strategy and action plan

Small Group Exercise
16:15 - 16:45
Wrap-up and Workshop Evaluation

Participants will complete a short evaluation