Meet the Instructor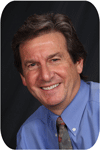 David Kardish
David Kardish, APR, has over thirty years of experience working in all aspects of planning and communications in Canada and the United Kingdom. He has consulted to federal government departments, non-governmental organizations and private sector companies. Mr. Kardish has worked as a strategic planner, communications practitioner, evaluator, lobbyist, social marketer, and is a skilled adult educator, trainer and facilitator.
Read his full bio.
---
Testimonials
"The instructor's ability to engage participants was a real plus"
"The course was clear and concise, as well as easy to picture/visualize"
"I really liked the fact that the instructor was open to discussing specific experiences of the students"
---
SK002
PRACTICAL FACILITATION SKILLS
WHY SHOULD YOU ATTEND?
Whether you work in the public, private or voluntary sector, teamwork has become a critical success factor in achieving organizational results. And a skilled facilitator armed with a diverse facilitation tool kit can ensure that work groups are able to achieve maximum success. Not surprisingly, knowing how to organize a meeting and/or workshop and possessing and applying the skills required to facilitate and guide teams throughout their deliberations and ensure a successful and meaningful conclusion to their proceedings have become increasingly important to all managers and supervisors.
WHAT WILL YOU LEARN?
"Practical Facilitation Skills" will provide participants with the basic skills necessary to design and lead a wide variety of discussions, meetings and/or workshops. Specifically, participants will learn about:
Facilitation basics;
How facilitation helps groups achieve results;
Establishing the foundations for facilitation;
Using facilitation in your organization;
Understanding adult learning styles and habits;
How to design a meeting and a workshop;
Tools for generating information and ideas and making decisions;
Using visual aids;
Managing difficult participants; and
How to evaluate a facilitation process.
WHAT WILL YOU TAKE AWAY?
Participant notebook consisting of presentation slides
Exercises and handouts
Certificate of completion
PROFESSIONAL COMPETENCIES
Engagement: Working effectively with people, organizations and partners
Agenda
8:45 - 8:55
Introductions and Workshop Overview
8:55 - 9:30
Introduction to Facilitation
Participants will discuss the meaning of facilitation, its value within the organization and be provided with a brief overview of the roles and responsibilities of the facilitator.

9:30 - 10:30
How to Design a Facilitation/Meeting
Participants will learn how to design a facilitation/meeting agenda and learn how to use 'icebreakers' and the importance of opening, closing and evaluating facilitation processes.

10:30 - 10:45
Break

10:45 - 11:45
Basic Facilitation Skills: Verbal Techniques
Participants will be introduced to some of the basic facilitation skills they will require, including: verbal and nonveral techniques and recording.

11:45 - 12:30
Exercise
Based on an illustrative case study that will be provided by the CEC, participants will be asked to develop an agenda and facilitated approach for a meeting.
12:30 - 13:30
Lunch

13:30 - 14:00
"Reading" the Group and Consensus Building
This session will investigate the importance of learning how to 'read' the group and how to move a group to consensus.

14:00 - 14:30
Generating and Organizing Ideas
Participants will investigate the facilitation tools necessary for generating and organizing ideas and information, including:
brainstorming, structured rounds, t-charts, affinity trees, timelines, flow charts, and matrix diagrams.

14:30 - 14:45
Break
14:45 - 15:30
Ranking and Evaluating Ideas
Participants will learn about different approaches for ranking and evaluating the ideas and information generated in a facilitated process. The discussion will focus on the following methodologies:
Multi-voting; ranking and prioritizing; nominal group technique; force field analysis; quadrant diagram; and decision matrix.

15:30 - 16:15
Exercise
Working in small groups, participants will build an Affinity Tree.
A representative from each group will present and discuss their Affinity Tree.

16:15 - 16:30
Wrap-up and Workshop Evaluation
Participants will have an opportunity for final questions and clarifications on the workshop content and will complete a short evaluation.