The 411
DATE NOT SET
8:45 a.m. - 4:30 p.m.
CEC Training Facility
1900 Merivale Road, Suite 206
Ottawa, ON K2G 4N4
$675 (+hst)
Discounts available.
Registration Closed
---
Meet the Instructor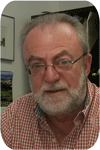 Josef Jurkovic
Josef Jurkovic is the managing director and founding partner of the CEC. He has over 35 years of public and private sector experience across diverse areas of internal and external communications, public consultations, branding and marketing.
---
G111
EFFECTIVE WRITTEN AND ORAL BRIEFINGS
NOTE: Due to the nature of this workshop, a maximum of 6 participants will be accepted into any scheduled session(s).
WHY YOU SHOULD ATTEND:
The briefing note is an essential communication and decision-making tool in government and other organizations. It is written to present emerging issues, explore plans of action and inform decisions. Today's senior managers are overloaded with ever-increasing information, and they need to know what is important as they make decisions. The ability to provide concise, clear and relevant analysis and recommendations in writing is a key skill.
Similarly, and for the same reasons, oral briefings and presentations have never been more important. The oral transmission of information, analysis and policy/action recommendations and their rationale through briefings and presentations is one the keys to efficient operation of public services and it is a key skill required in today's hectic and changing public service environment.
Effective written and oral briefings are a necessity and a requirement for ministers, senior managers and decision makers as well as for key organizational stakeholders all of whom are faced with multiple issues and events competing for their attention.
WHAT YOU WILL LEARN:
The purpose and structure of a briefing note
How to approach and organize a briefing note
How to write in a clear and concise manner
How to express the issue succinctly and summarize information
How to produce briefing notes that meet departmental requirements
The common factors responsible for ineffective briefings and presentations
How to apply audience analysis – perspectives, needs and priorities – as a key determinant of briefing or presentation content, structure and delivery style
How to identify and craft key messages to be transmitted
How to identify and develop a clear position on issues that will or are likely to arise and identify and prepare for traps, e.g., what not to say, what to say
How to transmit technical concepts, information and data at a level appropriate to the audience and event concerned
How to comfortably deliver different types of presentations for different audiences or events and how to apply diverse delivery techniques
How to use verbal and non-verbal techniques for effective communication
The strategic importance of and techniques for "staying on message" and focusing on outcomes
INDLUDED IN THIS WORKSHOP:
Participant notebook consisting of presentation slides
A video clip of your briefing presentation with instructor critique
A link to post-workshop resources available for download
Certificate of completion
PROFESSIONAL COMPETENCIES
Thinking Things Through: Innovating through analysis and ideas
Engagement: Working effectively with people, organizations and partners
Agenda
8:45 - 9:00
Introductions and Workshop Overview
9:15 - 9:30
Why we Write Briefing Notes

Public service environment and the necessity of providing senior decision-makers with timely, accurate and concise information and advice.
9:30 - 10:00
The Importance of Plain Language

Plain language principles and tips for writing clearly and concisely. Steps to preparing a briefing note. Examples and participant exercises.
10:00 - 10:30
The Context of Your Briefing Note

Determining the Who, What, Why, and When of any briefing note.
10:30 - 10:45
BREAK
10:45 - 11:15
Structure of the Briefing Note

Participants examine the main sections of a briefing note (Issue, Key Considerations, Options, Recommendation). Using a scenario, the class discusses the possible content for each section.
11:15 - 12:30
Exercise: Writing the Briefing Note

Participants read a case study and discuss the issue. Participants work in groups to prepare a briefing note. Each group presents its completed briefing note. Participants discuss the notes and lessons learned.
12:30 - 1:15
LUNCH
1:15 - 2:15
Planning and Developing Briefings and Presentations

A strategic approach to briefings and presentations; differences between written and oral communication; audience analysis - "who am I talking to" and "what's in it for me and them"; setting objectives for different types of briefings; determining and crafting key messages and the "residual message" – the main point or points your audience should take away from the briefing; structuring the briefing and determining content – what and how much.
2:15 - 2:30
BREAK
2:30 - 3:15
Exercise: Briefings and Presentations

5-minutes briefings/presentations by volunteers, structured peer review, discussion and instructor feedback.
3:15 - 4:00
Delivery, Use of Language and the "Snapshot" Briefing (Oral Executive Summary)

Choosing your words and using your voice; using plain language; being conversational; techniques for overcoming nervousness; dealing with questions; a system for staying "on the message"; developing and using the "Snapshot".
4:00 - 4:15
Exercise: "Snapshot" Briefing

2-minute briefings by volunteers, structured peer review, discussion and instructor feedback.
4:15 - 4:30
Questions, Comments & Workshop Evaluation