The 411
This workshop is only available on an in-house basis. Email us for pricing and to arrange for delivery of this workshop to your team.
---
Meet the Instructor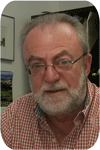 Josef Jurkovic
Josef Jurkovic is a CEC director and founding partner. He has over 35 years of public and private sector experience across diverse areas of internal and external communications, public consultations, branding and marketing.
---
Testimonials
"Both morning and afternoon sessions were informative and funny"
"I liked working on writing our own reports with a partner and then presenting them to the other students"
"Hearing other participants share their experiences with the topic created a great learning atmosphere"
"A very practical and useful workshop"
"My favourite parts were the interaction, practice and the "what to do" vs. "what not to do""
---
G032
WRITING REPORTS THAT WORK
WHY SHOULD YOU ATTEND?
Most people will have to write at least one or two of the most common types of report - following a trip, after an event, during or at the conclusion of a project. And writing any kind of report requires being able to summarize, organize and present information - in fact, as overloaded decision-makers demand only what's important, the ability to focus on and efficiently transmit the information they need is a key skill.
This workshop will show you how to produce useful reports - reports that allow their readers to easily obtain the information they require - consistently and quickly using a straightforward question and answer technique developed by CEC members Nathan Greenfield and Stephen Goban and drawn from their book Canadian Business Writing: A Structural Approach. While the workshop will transmit skills useful in writing any type of report, it will focus on those most often needed - trip, event and progress or project completion reports.
WHAT WILL YOU LEARN?
The function of reports
Understanding why the reader reads a report
How to use the Purpose and Focus Questions method to write reports
The key questions and steps for organizing and writing progress/completion reports
The key questions and steps for organizing and writing trip reports
The key questions and steps in organizing and writing event reports
How to deal with report structure, format and style
Common grammatical, spelling and stylistic mistakes
WHAT WILL YOU TAKE AWAY?
Workbook with Purpose and Focus Questions, checklists and templates
Exercise handouts, examples and other material
List of common grammatical, spelling and stylistic mistakes
PROFESSIONAL COMPETENCIES
Thinking Things Through: Innovating through analysis and ideas
Agenda
8:45 - 9:00
Introductions and Workshop Overview

9:00 - 9:15
How People read and write Reports and Other Stuff

The reading environment; reading from paper and from the screen; notes to file; the writing environment; writing on paper and on screen; spell and grammar checkers; appropriate style.

9:15 - 9:45
Trip Report

You went Where? Instructor-led group analysis of a poorly written trip report; how to select information and organize the report using Purpose and Focus questions; style, clarity, grammar and spelling issues.
9:45 - 10:30
Exercise – Trip Report 1

Participants will take a scenario and complete a partially written trip report. Instructor-led feedback and discussion of resulting completed reports.

10:30 - 10:45

Break
10:45 - 11:30
Exercise Trip Report 2

Participants will be take a scenario and produce a brief trip report. Instructor-led feedback and discussion of resulting reports.

11:30 - 12:00
Progress/Completion Report

You've done How Much? – Instructor-led group analysis of a poorly written job progress/completion report; how to select information and organize the report using Purpose and Focus questions; style, clarity, grammar and spelling issues. Participants working in pairs will be take a scenario and produce a brief trip report. Instructor-led feedback and discussion of resulting reports.

12:00 - 13:00
Lunch
13:00 - 13:45
Exercise Progress Report

Participants working in pairs will take a scenario and produce a short progress report. Instructor-led feedback and discussion of resulting reports.

13:45 - 14:15
Event Report

What did you attend Again? - Good and bad event reports; the purpose of an event report; how to select information and organize the report using Purpose and Focus questions; style, clarity, grammar and spelling issues.
14:15 - 15:00
Exercise Event Report 1

Participants will take a scenario and complete a partially written event report. Instructor-led feedback and discussion of resulting completed reports.
15:00 - 15:15
Break
15:15 - 16:15
Exercise Event Report 2

Participants will take a scenario and produce an event report. Instructor-led feedback and discussion of resulting reports.
16:15 - 16:30

Wrap-up and Workshop Evaluation

Participants will complete a short evaluation