The 411
DATE NOT SET
8:45 a.m. - 4:30 p.m.
CEC Training Facility
1900 Merivale Road, Suite 206
Ottawa, ON K2G 4N4
$675 (+hst)
Discounts available.
Registration Closed
---
Meet the Instructor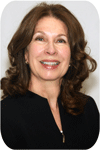 Susan Bryan Reid
Susan Bryan Reid is a former public service executive with thorough knowledge of government communications and experience in many departments. She has led diverse teams, managed significant budgets, and worked with central agencies and Minister's Offices on communications issues.
---
Testimonials
"Great course! Wouldn't change a thing."
"The exercises we did were all relevant and very useful. I appreciated all the "tricks""
"This workshop taught me how to organize the writing process"
"Easy to follow, interesting, participative - a good overall experience"
"The workshop & exercises were very helpful and gave me the hands on training that I wanted"
"The workshop was great - amazing instructor who kept me interested all the way through"
---
G037
THE ART OF WRITING WELL
WHY SHOULD YOU ATTEND?
An effective writing style is key to a successful career in the public or private sector. At some stage, everyone is required to produce notes, decks and, of course, e-mails. This workshop reviews the components essential to writing clearly and simply, and provides a range of exercises to refresh and practice those skills.
WHAT WILL YOU LEARN?
How to develop an effective writing style
How to write clear, concise prose
How to organize material in the writing process
How to present attractive, easy-to-read material
WHAT WILL YOU TAKE AWAY?
Presentation slides in the form of a participant notebook
Useful handouts and exercises
PROFESSIONAL COMPETENCIES
Thinking Things Through: Innovating through analysis and ideas
Agenda
8:45 - 9:00
Introductions and Workshop Overview
9:00 - 9:30
Why Write Well?

Participants examine the key components of good writing and discuss why writing well pays off.

9:30 - 10:30
A Look at Style

What do we mean by style and tone when writing? How do we choose effective words, eliminate unnecessary terms and avoid jargon? Participants practice tips and tricks for writing well.

10:30 - 10:45
Break
10:45 - 11:30
Clear and Simple

Discussion and exercises for avoiding language traps and building clear, readable sentences.

11:30 - 12:00
The Writing Process

Participants examine the steps in undertaking a writing project and discuss the drafting and editing of texts.

12:00 - 1:00
Lunch
1:00 - 2:00
The Art of Plain Language

Instructor-led discussion on the principles and guidelines of plain language. Participants practice making texts clear and easy to read.

2:00 - 3:00
Writing Concisely

What is "writing short"? Participants learn how to shorten text and write a précis using a five-step process.

3:00 - 3:15
Break
3:15 - 4:15
Writing for Government

What is required to write notes, decks and e-mails? Participants learn the essentials of writing government documents.

4:15 - 4:30
Wrap-up and Workshop Evaluation

Participants complete a short evaluation.