Meet the Instructor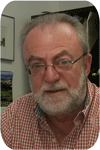 Josef Jurkovic
Josef Jurkovic is a CEC director and founding partner. He has over 35 years of public and private sector experience across diverse areas of internal and external communications, public consultations, branding and marketing.
---
Testimonials
"Great course overall. It was very insightful and I enjoyed the balance between writing style and the types of documents that go to senior management. The course was well designed and presented. I wouldn't change a thing."
---
G102
STRATEGIC WRITING
FOR YOUR SENIOR MANAGEMENT
WHY SHOULD YOU ATTEND?
In todayís fast-paced environment, your Senior Managers and Ministers have little time to absorb key information and make decisions to guide their organizations. It is important to understand what these leaders need, and to write texts they can read and act on quickly.
This workshop discusses how to present information, recommendations and advice effectively in writing. Participants will learn tips for writing clearly and apply these tips to briefing notes and presentations for Senior Management, letters for the Ministerís signature, and Cabinet documents.
WHAT WILL YOU LEARN?
How to write in a clear, concise manner
How to approach and organize information for your Senior Managers
How to structure notes, decks and other documents for executive management and Ministers
WHAT WILL YOU TAKE AWAY?
Presentation slides in the form of a participant notebook
Useful handouts and exercises
PREFESSIONAL COMPETENCIES
Thinking Things Through: Innovating through analysis and ideas
Agenda
8:45 - 9:00
Introductions and Workshop Overview
9:00 - 9:30
Why Do We Write to Senior Management?

Participants consider the multiple demands on Senior Managers and the purpose of written documents for the Big Boss. They discuss what Senior Managers and Ministers need from their advisors.

9:30 - 10:30
Writing Imperatives

Participants examine the key components of good writing and discuss why clear writing matters. Participants practise tips and tricks for writing simply and effectively.

10:30 - 10:45
Break
10:45 - 12:00
Preparing to Write for the Big Boss

Participants review the steps for drafting texts for the Big Boss and consider the importance of knowing the purpose, understanding the context, and writing for the reader. They discuss how to develop a senior management perspective and write strategically.

12:00 - 1:00
Lunch
1:00 - 3:00
Notes and Decks for Senior Management

How to structure briefing notes for the Senior Manager and presentations for the Executive Management table. Participants practise composing notes and decks.

3:00 - 3:15
Break
3:15 - 4:15
Writing for the Minister(s)

Participants review requirements for writing Treasury Board Submissions, Memoranda to Cabinet, and letters for the Ministerís signature. They practise composing a letter for the Ministerís signature.

4:15 - 4:30
Wrap-up and Workshop Evaluation

Participants complete a short evaluation.