The 411
This workshop is only available on an in-house basis. Email us for pricing and to arrange for delivery of this workshop to your team.
---
Meet the Instructor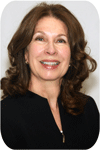 Susan Bryan Reid
Susan Bryan Reid is a former public service executive with thorough knowledge of government communications and experience in many departments. She has led diverse teams, managed significant budgets, and worked with central agencies and Ministerís Offices on communications issues.
---
G076
ESSENTIAL COMMUNICATIONS SKILLS
FOR TEAM LEADERS
WHY SHOULD YOU ATTEND?
Communication is key to achieving results. It is a necessary skill for engaging those you lead and for building strong relationships with peers and bosses. Not surprisingly, effective communication is an overarching theme in the Governmentís Key Leadership Competencies for managers and leaders.
Whether you manage a permanent team in an organization or lead an ad-hoc team with a specific task, this workshop is for you. It will provide you with a range of communications skills and will help you:
develop tactics for communicating with the team to lead and motivate, and to manage change
build effective working relationships within and outside the organization
connect with colleagues and superiors to align your work with other parts of the organization
make your audiences aware of what the teamís work means to them
communicate outcomes and results
WHAT WILL YOU LEARN?
Through presentations, discussion, readings and exercises, this one-day workshop will span the field of communications, covering:
The role of communications in effective leadership
Internal communications to mobilize and support the team
Communicating with and through the team
Communicating to build relationships with employees, colleagues and senior management
External communications to serve a range of audiences
WHAT WILL YOU TAKE AWAY?
Presentation slides in the form of a participant notebook
Useful handouts and exercises
Certificate of completion to add to your learning portfolio
PROFESSIONAL COMPETENCIES
Engagement: Working effectively with people, organizations and partners
Agenda
8:45 - 9:00
Introductions and Workshop Overview
9:00 - 9:30
What is Communication?

Participants review the principles of communication and discuss barriers to good communication.

9:30 - 10:30
Communicating with the Team

Participants examine the key components of team communications. They discuss the importance of internal communications to enhance team productivity. In group discussions and exercises, they compare a variety of tools for internal communications, and learn how to tailor their communications to their team.

10:30 - 10:45
Break
10:45 - 12:00
Communicating with the Individual

Participants review what the individual team member wants to know from their manager. They practise skills for communicating with individuals, including how to listen effectively and deliver difficult messages. They use an exercise to evaluate their listening skills, and they compare their own real examples of giving feedback to individuals.

12:00 - 1:00
Lunch
1:00 - 2:00
Communicating Change

Participants learn why communications is critical during times of change. They examine the various responses to change, and consider the communications role of the team leader throughout a transition. They look at a change situation, discuss who will be affected and plan how to manage communications in the team for this situation.

2:00 - 3:00
Communicating Across and Up in the Organization

Participants learn how to use communications to create effective relationships with colleagues and to build trust with superiors. As a group, they review the principles of communications strategist James Lukaszewski, then discuss how to communicate to the busy boss and be heard at higher levels.

3:00 - 3:15
Break
3:15 - 4:15
Communicating Out

Participants study the pillars of effective external communications. They examine the principles of stakeholder communications and discuss guidelines for communications with the media. In small groups, they complete an exercise on planning communications to external audiences.

4:15 - 4:30
Wrap-up and Workshop Evaluation

Participants complete a short evaluation.