The 411
This workshop is only available on an in-house basis. Email us for pricing and to arrange for delivery of this workshop to your team.
---
Meet the Instructor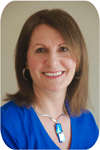 Maria Sowden
Maria Sowden-Weingarden is a CEC Associate and President of TEMAS (Training Executives, Managers and Staff), which was founded in 1985.
---
Testimonials
"I just wanted to say thanks again for the course today. As I mentioned, these are life skills - we can use the tools and the information that you provided us with today not only in our work environment but in our everyday life. I thoroughly enjoyed myself today and thanks to my organization for giving me the opportunity to attend your workshop"
"I really enjoyed your course and your way of teaching it. It was awesome!"
---
G072
MANAGING AND COMMUNICATING UNDER STRESS
WHY SHOULD YOU ATTEND?
Work-related stress is now one of the biggest causes of absence from the workplace and trends indicate that the figures are getting worse not better. Some degree of stress in our lives is vital. It is what keeps us alert and helps us develop, however, too much stress can lead to both mental and physical illness. This workshop is designed to help us understand what stress is and outline some of the communication and other strategies for managing it. You will experience a range of stress management approaches to find the techniques that work for you. This course will help you contend with the sources of stress that have most impact for you personally.
WHAT WILL YOU LEARN?
Identify signs and symptoms of stress
Identify sources of stress
Measure our level of "day-to-day" stress
Identify the difference between stress and burnout
Discuss how we handle stress
Learn proven communication and other strategies for managing stress both at work and at home
WHAT WILL YOU TAKE AWAY?
Comprehensive workbook
Exercises and handouts
PROFESSIONAL COMPETENCIES
Engagement: Working effectively with people, organizations and partners
Excellence Through Results: Delivering through own work, relationships and responsibilities
Agenda Day 1
8:45 - 9:10
Introductions and Workshop Overview

Review Course Objectives
Stress Buster # 1

9:10 - 10:00
Definition and Causes of Stress

Causes of Stress: Write down 10 things that cause you stress (work or personal)
Stress Buster #2

Stress survey
10:00 - 10:15
Break

10:15 - 11:15
Common Signs and Causes of Stress

Sign of stress
Responses to stress
Causes of stress

Plenary and small group discussions
11:15 - 12:00
Effects of Stress

Positive and Negative Effects of Stress: Mind, Body, Spirit

Definition of Burnout. Working in small groups develop a definition of burnout

Survey - Learning about our stressors
12:00 - 13:00
Lunch
13:00 - 14:15
Debriefing of Burnout Inventory

Stress Buster #4
Individual Exercise: "What makes us Comfortable"
Cures for Burnout

Small-group brainstorming and debriefing
14:15 - 14:30
Break
14:30 - 16:00
Changing the Changeable - Case Study

Small-group discussions and debriefing.
Stress Buster #5
Stress Buster # 6

Exercise: Stepping out of your comfort zone
16:00 - 16:30
Review of Day One

What one thing did you learn today to help you deal positively with stress

Homework Assignment: Communication Styles Inventory
Agenda Day 2
8:45 - 9:30

Recap of Day One
Debriefing: Communication Styles Inventory


What type of communicator are you?

Visual
Auditory
Kinesthetic

9:30 - 10 :15

Strategies for Communicating under Stress


Flexing your communications style

10:15 - 10:30
Break
10:30 - 11:00
The Positive Approach to Stress Management

Creating and sustaining life balance.
Individual exercise:

What does "balance" mean to you?
What does it "look like"?

What are the four most important things that I would like to spend my time on?
11:00 - 12:00
Goal-Setting

Identify short, medium and long-term goals for personal, financial, health and work
Goal-setting guidelines

Setting SMART goals
12:00 -13:00
Lunch
13:00 - 14:15
Cognitive Restructuring

Managing self-talk - Group discussion
Exercise:

Reframing from negative thoughts
Writing positive statements to replace negative ones

Managing irrational thoughts
Basic techniques for attacking irrational thoughts

Group discussion.
14:15 - 14:30
Break
14:30 - 16:00
Stress Management Techniques

Review of several proven techniques for managing stress
Exercise, Nutrition, Muscular Relaxation, Meditation, Guided Imagery, Visualization. Abdominal Breathing

Stress Buster # 7
16:00 - 16:15
Personal Action Plan
16:15 - 16:30

Wrap-up and Workshop Evaluation

Participants will complete a short evaluation