The 411
DATE NOT SET
9:00 a.m. - 12:30 p.m.
ONLINE
$750 (+hst)
Discounts available.
Registration Closed
---
Meet the Instructor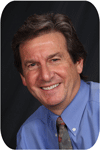 David Kardish
David Kardish, APR, has over thirty years of experience working in all aspects of planning and communications in Canada and the United Kingdom. He has consulted to federal government departments, non-governmental organizations and private sector companies. Mr. Kardish has worked as a strategic planner, communications practitioner, evaluator, lobbyist, social marketer, and is a skilled adult educator, trainer and facilitator.
---
G105
ADVANCED
STRATEGIC COMMUNICATIONS PLANNING:
TRANSITIONING TO STRATEGIC PLANNER AND STRATEGIST
NOTE: The workshop content described below will be delivered through ZOOM ONLINE on two consecutive half-day sessions. Agendas and other relevant workshop documentation will be sent to you by the workshop instructor at least three days prior to the date of the first session.
WHO SHOULD ATTEND?
The CECís workshop, Advanced Strategic Communications Planning: Transitioning to Strategic Planner and Strategist, has been designed for communications practitioners who either spend the majority of their time engaged in strategic communications planning, or who have previously completed the Centreís workshop on Strategic Communications Planning: Critical Steps and Techniques. The CEC assumes that each learner taking the Advanced Workshop in Strategic Communications Planning will already understand the steps and processes necessary to build a comprehensive strategic communications plan.
WHY SHOULD YOU ATTEND?
It is a given that professionals with strong strategic planning skills in communications are much more likely to succeed. Employers, whether in the public, private or voluntary sector, are always on the lookout to hire and advance individuals with strong strategic planning and strategic advisory skills. Professionals who have the range of strategic planning skills necessary to design, lead and facilitate organization-wide strategic communications planning processes and who can successfully deliver high-energy outcomes-based strategic communications are always in high demand.
WHAT WILL YOU LEARN?
The CECís workshop in Advanced Strategic Communications Planning will provide learners with the opportunity and knowledge necessary to elevate their strategic planning skills to a higher and more sophisticated level. This innovative workshop will significantly heighten learnerís knowledge about the strategic communications planning process, provide learners with more advanced strategic planning tools and methodologies and enable learners to confidently tackle complex corporate strategic communications planning assignments. Lastly, learners will understand the processes needed to guide internal and external colleagues, clients and stakeholders through detailed strategic communications planning processes.
Participants will acquire advanced strategic planning methodologies and learn how to confidently undertake the following:
Based on client and stakeholder requirements determine and advise on the scope of the needed communications strategy;
Design, lead and facilitate an organization-wide strategic communications planning process and learn to successfully execute the completed strategic plan;
Review, refine and incorporate the organizational vision, mission, values and strategic outcomes into the strategic planning process and outcomes;
Implement innovative situational and environmental scanning processes in order to assess and determine the range of critical communications issues that will be managed and/or resolved through the strategic plan;
Decide on the strategic communications priorities and outcomes that will both anchor and drive the strategic plan;
Enable colleagues to transition seamlessly from strategy to implementation;
Secure high-level buy-in and commitment for the communications strategy and implementation plan; and
Manage the strategic communications review process and secure lessons learned.
WHAT WILL YOU TAKE AWAY?
Notebook consisting of presentation slides
Exercises and handouts
PROFESSIONAL COMPETENCIES
Thinking Things Through: Innovating through analysis and ideas
Excellence: Delivering results
Agenda
8:45 - 9:00
Introductions

Participants will introduce themselves, describe their strategic planning experience and indicate their expectations for the workshop

9:00 - 9:45
Strategic Communications Planning Sequence

Participants will review and discuss the traditional, non-traditional and participatory approaches to strategic communications planning
Participants will understand how to resolve possible conflicts within participatory planning processes and the leaderís defined role and responsibility for strategy development and implementation
Participants will determine where trust, credibility and reputation reside within the strategic planning process

9:45 - 10:30
Vision, Mission, Values and Strategic Outcomes

Participants will discuss the guiding role played by the organizational vision, mission, values and strategic outcomes in the strategic planning process
Participants will learn about the processes necessary to refine the organizational vision, mission, values and strategic outcomes

10:30 - 10:45
HEALTH BREAK
10:45 - 11:30
Lead and Facilitate the Strategic Planning Process

Participants will learn how to design and facilitate strategic communications planning processes including planning retreats
Participants will discuss how to anticipate and manage conflicts during the planning process

11:30 - 12:15
Exercise Session on Audience and Stakeholder Analysis

Participants will use a segmentation model to analyze specific clients, stakeholders and audiences

12:15 - 1:00
LUNCH
1:00 - 1:45
Implement Innovative Situational and Environmental Research

Participants will learn to build the research and consultation plan, use scenario planning and define the parameters for the situational and environmental analysis
Participants will discuss how to identify, define and prioritize critical and emerging communications issues that matter

1:45 - 2:30
Strategic Priorities, Outcomes and Performance Indicators

Participants will discuss the processes required to identify the strategic communications priorities for the plan and identify the communications outcomes to be achieved with respect to each strategic priority including required performance indicators

2:30 - 2:45
HEALTH BREAK
2:45 - 3:15
Exercise Session on Leadership, Buy-in and Commitment

Participants will strategize on how to secure leadership buy-in and commitment for a strategic communications plan
Participants will review best practices for influence, persuasion and diplomacy in an organizational setting

3:15 - 4:00
Manage the Strategic Communications Plan Review Process

Participants will learn how to manage the strategic communications plan review process in an iterative manner
Participants will discuss how to ensure that the strategic communications plan becomes a living document and can take full advantage of lessons learned

4:00 - 4:15
CLOSE AND EVALUATION