The 411
The 1-day version of this workshop is currently only available on an in-house basis. To participate in an open-registration session of Strategic Communications Planning, please register for the 2-day workshop.
---
Meet the Instructor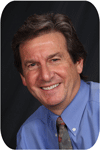 David Kardish
David Kardish, APR, has over thirty years of experience working in all aspects of planning and communications in Canada and the United Kingdom. He has consulted to federal government departments, non-governmental organizations and private sector companies. Mr. Kardish has worked as a strategic planner, communications practitioner, evaluator, lobbyist, social marketer, and is a skilled adult educator, trainer and facilitator.
---
Testimonials
"I enjoyed and appreciated David's stories and anecdotes. Nice to see how the topic related to real life experiences and situations."
"Very detail-oriented, yet presented in a very practical, easy-to-understand, concise manner."
"I loved this course since strategic planning is very new to me. I was able to learn a lot within a day."
"Provided me with insightful and new ways of approaching strategic communications planning."
"Interactive, informative and did an excellent job of turning a complex subject into something easy to understand and apply."
"Stresses the importance of planning which we sometimes bypass in the interest of time."
"This course really helped me to think about my own files and how I can improve my strategic comms planning."
"A lot of the content and examples given were very useful and helped to better understand the course material."
"Great insight into WHOLE planning process. Too often we think about the tactics before we truly know what it is we are trying to achieve."
"I really enjoyed the case study portion of the course. It was great to hear the outline and examples of strategic planning and actually apply it. As someone who is new to the communications field, I learned a lot and look forward to using these tools in a practical situation."
---
G026
STRATEGIC COMMUNICATIONS PLANNING:
CRITICAL STEPS AND TECHNIQUES
1-day version
WHY SHOULD YOU ATTEND?
In a complex communications environment, communicators must not simply respond to pressures and events but respond coherently in ways that support and further their organization's vision, mission, policies and programs. More and more communicators are required to be strategic, to take a wide view of the environment in which they are working, to think holistically and long-term, and to focus on the results that will be achieved for the resources expended. Understanding the process and techniques of strategic communications planning is an essential element in being an effective communicator.
WHAT WILL YOU LEARN?
The elements and characteristics of the strategic planning process
The strategic essentials required to build and implement a comprehensive communications strategy and/or plan
The steps required within the strategic communications planning process
How to incorporate results-based communications into a strategic planning process
The essentials of positioning, messaging and branding
How to monitor and evaluate the key elements of a communications strategy and plan
WHO SHOULD ATTEND?
This workshop will be beneficial to all of those individuals working in the public, private and voluntary sectors who are tasked with the responsibility of designing, constructing and implementing communications strategies and communications plans.
WHAT WILL YOU TAKE AWAY?
Notebook consisting of presentation slides
Exercises and handouts
PROFESSIONAL COMPETENCIES
Thinking Things Through: Innovating through analysis and ideas
Excellence: Delivering results
Agenda
8:45 - 9:00
Introductions

The workshop participants will introduce themselves (position and responsibilities), provide one illustration of how she/he is currently engaged in strategic communications planning and identify one strategic planning challenge to be resolved during the workshop.

9:00 - 10:15
Building the Strategy: Drivers: Situational Analysis; Results and Performance Indicators

The participants will discuss the first critical elements of the strategic planning process including:

The strategic planning process;
The strategic communications plan contents;
The strategic plan drivers;
The situational/environmental analysis;
The nature and scope of current public perceptions;
The critical communications issues; and
The communications outcomes and performance indicators;

10:15 - 10:30
HEALTH BREAK
10:30 - 11:30
Building the Strategy: Strategic Approach; Target Audiences

Participants will learn how to create and assess the specific strategic approaches or designated strategies that will be required to achieve the expected outcomes established for a strategy
Participants will learn proven techniques to identify and segment key stakeholders, target audiences and publics and the participants will also discuss the necessity of identifying supporters and detractors

11:30 - 12:15
Case Study Exercise

Working in small groups, the participants will develop specific elements of a strategic communications plan and the participants will report back on their discussions

12:15 - 1:15
LUNCH
1:15 - 2:00
Building the Strategy: Positioning, Messaging and Branding

Participants will learn how to develop a positioning statement and create easy to understand messages based on a comprehensive messaging system
Participants will also discuss and learn about the concept and process of branding

2:00 - 2:15
HEALTH BREAK
2:15 - 300
Building the Strategy: Distribution; Resources; Risk and Results-Based Action Plan

Participants will learn how to develop a outcomes-based action plan, the importance of developing communications actions and products that meet the needs of specific target audiences and stakeholders and the necessity of managing human and financial resources
Participants will also engage in a discussion on 'risk assessment' in the context of communications planning

3:00 - 3:45
Case Study Exercise

Using the case study begun in the morning session, participants will recommend strategic approach options, a positioning statement and several high-level communications themes and core messages.

3:45 - 4:30
Building the Strategy: Monitoring and Evaluation

Participants will learn the basics of developing cost-effective monitoring and evaluation mechanisms designed to measure the expected results identified in a strategy and/or action plan

4:30 - 4:50
Wrap-up and Workshop Evaluation

Participants will have an opportunity to ask final questions and complete a formal evaluation of the workshop