The 411
This workshop is no longer available on an open-registration basis. To book an in-house session for your department, organization or team, please contact us.
---
Meet the Instructor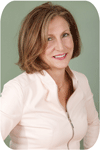 Janice Francisco
Janice Francisco stimulates thinking breakthroughs to drive innovations in organizational performance. She is a CEC Associate and President of BridgePoint Effect, an Ottawa-based consultancy she founded in 2001, intent on guiding learning and change with creativity and innovation.
---
Testimonials
"This course improved my awareness to the importance of effective communication and briefing"
"This was the most interactive workshop I have ever attended. I loved every aspect of it"
"Very well organized, very thorough, great tips and a variety of exercises"
---
G055
STRATEGIC THINKING
WHY SHOULD YOU ATTEND?
In today's fast changing, increasingly global and challenging economy, executives and staff are frequently asked to "think strategically" and criticized when they don't. Rarely, however, can they or their bosses answer the underlying question "so what do I do to improve?"
Whether you work as an administrator, a professional or a manager, in communications or other areas, the reality is you are expected to make decisions and the wisest possible choices despite being faced with limited information in complex, ambiguous and time- sensitive situations. Strategic thinking – innovating through analysis and ideas - is one of four target competencies identified for development in all public servants in the Canada Public Service Agency's Leadership Framework – and is a critical component of Public Service Renewal. Learning, Innovation and Change Management are among the key elements in the Treasury Board of Canada Management Accountability Framework. Without the ability to think strategically, meeting performance expectations, influencing results, leveraging organizational learning and responding innovatively to the needs of Canadians becomes difficult. Strategic thinking is a learned skill that draws from many disciplines. Learn how to flex your strategic thinking muscle so you can respond more innovatively to the challenges in your work environment. Gain insight into your personal strategic thinking abilities when you take the Strategic Thinking Self-Assessment.
Takeaways include "thinker toys", the Strategic Thinking Tool Kit and a strategic thinking bibliography and additional resources to continue your learning.
WHAT WILL YOU LEARN?
How to identify situations that would benefit from strategic thinking.
The link between strategic thinking, the government's innovation agenda and other target competencies (Management Excellence, Values and Ethics, Engagement).
How to explain, in plain language, what strategic thinking is and what you can do to increase your capacity to think strategically.
A simple, repeatable process called "I CAP My Actions" to guide your strategic thinking efforts.
How to foster a culture that supports fresh thinking and embraces strategic initiative.
The importance of inquiry, dialogue and reflection to strategic thinking.
How strategic planning failures short-circuit performance and makes strategic thinking necessary.
Guidelines for innovating through analysis and ideas.
Strategic thinking tools that support more innovative results.
PROFESSIONAL COMPETENCIES
Thinking Things Through: Innovating through analysis and ideas
Agenda
8:45 - 9:00
Introductions and Workshop Overview

9:00 - 10:30
Why Employ Strategic Thinking?
Participants will complete a strategic thinking self-assessment and will explore the significance of strategic thinking and its relationship to problem finding and opportunity finding, strategic planning and the government's innovation agenda.
10:30 - 10:45
Break

10:45 - 12:00
The Strategic Thinker's Mind Set
What does it take to be a strategic thinker? Participants will explore various definitions of strategic thinking and its component thinking skills; the characteristics of strategic thinkers as well as the critical role of inquiry and connect all this information to strategies they can employ to engage managers and peers in dialogue to help build organizational capacity for strategic thinking.
12:00 - 13:00
Lunch
13:00 - 14:30
The Strategic Thinker's Tool Set
Using a strategic thinking process adapted from the Harvard Business School, participants will be introduced to guidelines for balancing analysis with ideas and tools they can use to support the entire strategic thinking process.
14:30 - 14:45
Break

14:45 - 15:30
Using the Strategic Thinker's Tool Set
Using the strategies, process and tools introduced in the mind set and tool set portions of the course, participants will work in small and large groups to develop skill in using the strategic thinking tools to address a work challenge of their choosing.
15:30 - 16:30
Taking it Forward, Wrap up and Workshop Evaluation
Building on their learning from the entire day, participants will be encouraged to identify strategic actions they can take to influence the application of strategic thinking in their workplace. Participants will complete a short evaluation.