Meet the Instructor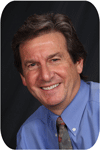 David Kardish
David Kardish, APR, has over thirty years of experience working in all aspects of planning and communications in Canada and the United Kingdom. He has consulted to federal government departments, non-governmental organizations and private sector companies. Mr. Kardish has worked as a strategic planner, communications practitioner, evaluator, lobbyist, social marketer, and is a skilled adult educator, trainer and facilitator.
---
Testimonials
"Pushed me to think more about my content/delivery."
"Loved the many stories shared as examples. The trainer is a great storyteller himself!"
"An excellent course which certainly helped me articulate a story."
"I really feared the fact that our stories are video taped, but it was the best exercise to help me with my self-confidence in public speaking. This is my second course with CEC and I am very satisfied with all the class materials and instructors."
"Loved the stories you worked into the course; they demonstrate how to tell stories in an entertaining way. You guys rock! I always love the courses here!"
"I enjoyed the practical application of developing and sharing our stories and the opportunities provided to learn from one another. Initially the thought of recording and reviewing our stories was horrifying to me, but it was actually the best part of the day."
"David is amazing! The psychology behind storytelling was eye-opening!"
"David does a wonderful job of telling great and meaningful stories that resonate with participants. The couse is very useful and reinforces the importance of storytelling in our lives. This was my second course with David/CEC and it was excellent again. Looking forward to future courses!"
This course provided a safe and professional environment to experiment in storytelling. The instructor was great!"
---
G059
STORYTELLING:
CREATING AND COMMUNICATING COMPELLING NARRATIVES
NOTE: The workshop content described below will be delivered through ZOOM ONLINE on two consecutive half-day sessions. Agendas and other relevant workshop documentation will be sent to you by the workshop instructor at least three days prior to the date of the first session.
FOCUS: This workshop focuses on oral communications and engaging your audience through the telling of stories. It is not a a story-writing workshop.

WHO SHOULD ATTEND?
This one-day workshop has been designed for all communicators: professional and non-professional. In particular, it has been created for those who already understand the potential of stories and narratives and who would like to learn more about building better understanding and incorporating compelling narratives into their work.
Participants taking part in this dynamic workshop will have the opportunity to craft a three to five minute organizational change, internal or external communications story and to participate in an interactive storytelling session.
WHY SHOULD YOU ATTEND?
Stories and narratives are one of the most powerful tools available to us. They have the potential to educate, motivate and activate listeners from all walks of life. Stories and narratives are economical, reliable, easy to use and, most importantly, outcome-driven. A well-crafted story or political narrative has the power to transport the listener from a place of comfort and familiarity to an entirely new location where he or she is ready, willing and waiting to take action.
WHAT WILL YOU LEARN?
By attending this workshop you will better understand and become more knowledgeable about the role of stories and narratives in all aspects of communications. You will learn about the psychology that underlines all storytelling. And, you will learn how to differentiate the soft side of storytelling from punch-packing political narratives.
You will strengthen your knowledge and skills through presentations, discussions and case study exercises. The focus of the workshop will be on:
Understanding the concepts of storytelling in internal and external communications;
Learning about the psychology behind storytelling;
Knowing how to use hard-hitting narratives to capture and sustain listeners' attention;
The role of the 'Springboard Story' in organizational change; and
The skills and techniques required to enhance story creation and storytelling abilities.
WHAT WILL YOU TAKE AWAY?
Workbook, handouts and references
Certificate of completion
PROFESSIONAL COMPETENCIES
Engagement: Working effectively with people, organizations, partners
Agenda
8:45 - 9:00

Introductions and Workshop Overview

Participant introductions and workshop expectations
Instructor introduction, workshop overview and learning outcomes

9:00 - 9:30

Introduction to Storytelling: Once Upon a Time...

During this introductory session, key concepts will be defined and further elaborated.
Participants will discuss the dynamic set of interactions that make storytelling possible.

9:30 - 10:15

The Fundamentals of Story Telling and Communications

Participants will learn about the relationship between storytelling and communications.

10:15 - 10:30

Break

10:30 - 11:15

The Psychology Behind Storytelling

Participants will focus on the dynamic interrelationship of the storyteller and the listener.
The discussion will move from simple storytelling to the role of direct and indirect narratives.

11:15 - 12:00

Storytelling Preparation Session

The participants will discuss the merits of the story ideas identified in response to the pre-workshop 'thinking assignment'.
The group will help refine each story idea.

12:00 - 12:45

Lunch

12:45 - 1:45

The Essentials of Story Selection, Development and Social Media

Participants will learn how to identify and build a story including stories that will be used for social media.

1:45 - 2:15

Best Practices in Storytelling Techniques

Participants will discuss a range of tried and tested best practices in storytelling techniques

2:15 - 2:45

The Political Side of Storytelling

Participants will learn how political narratives are used to capture peoples' attention and to change peoples' views.
Participants will also discuss the role of stories in organizations including the role of the 'Springboard Story'.

2:45 - 3:00

Break

3:00 - 4:30

Videotaped Presentations and Feedback

While being videotaped and in front of the group, participants will present their stories. Stories will be played back, reviewed and discussed as a class.
Participants will be provided with an electronic copy of their respective story presentation upon request.

4:30 - 4:45

Wind Down and Evaluation

Participants will discuss the lessons learned and complete a short evaluation of the workshop.