The 411
September 26, 2019
8:45 a.m. - 4:30 p.m.
CEC Training Facility
1900 Merivale Road, Suite 206
Ottawa, ON K2G 4N4
$675 (+hst)
Discounts available.
---
The 411
March 5, 2020
8:45 a.m. - 4:30 p.m.
CEC Training Facility
1900 Merivale Road, Suite 206
Ottawa, ON K2G 4N4
$675 (+hst)
Discounts available.
---
Meet the Instructor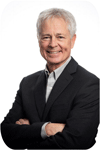 Don Smith
Don Smith is a CEC Associate and a former Government of Canada communications executive. He worked in a number of departments, including the Privy Council Office, providing advice and support to ministers' offices and senior public service executives.
---
Testimonials
"Way more useful information than I was expecting. Heather is an excellent, experienced and dynamic instructor."
"The practical component of this workshop was nice. We were able to try out what we learned. Also loved the small group and amazing instructor."
"Especially liked the focus on making your speech subject matter resonate with your audience and how to make this happen."
"It realistically helped me to get over writer's block. I work better with structure and procedure - which was provided in this course - and I now know where to go to find inspiration."
"I liked the opportunity to discuss my work with other professionals in the field and get a refresher on tips and tricks."
"I learned a lot on the prep. necessary for writing speeches that will make it easier in the future. A very useful course."
---
G052
SPEECHWRITING SIMPLIFIED
NOTE: Due to its nature, this workshop is limited to 8 participants/workshop.

WHY SHOULD YOU ATTEND?
People have been giving speeches dating back to the days when we lived in caves. In fact, for most of human history, oral presentations have been the most common way people have communicated important ideas and information. From the clan leader preparing tribe members for the hunt, to the priest preparing parishioners for the afterlife, to parents making up bedtime stories preparing young children for sleep, storytelling is an ingrained part of the human experience. It's also one of the most efficient and effective ways to approach speechwriting.
Whether you write speeches on a regular basis, now and again, have been assigned to "produce a draft" or simply want to add to your skills, this course offers a straightforward approach to crafting a successful speech based on techniques used by professional storytellers – journalists. Heather Marshall applies the storytelling skills acquired through her experience as a broadcast journalist and speech writer for politicians and senior government executives. The course provides a roadmap to speechwriting that steers you from planning to execution, including shortcuts for time-pressed writers.
WHAT WILL YOU LEARN?
How to:
Apply the "W5 + 1H" of storytelling to speechwriting
Assess and address the needs and expectations of the audience
Think strategically in selecting your speech's focus
Decide what to include and leave out
Develop relevant messages that resonate
Write the way people speak
Reflect the speaker's style and rhythms
Connect with an audience and hook your listener from the opening sentence
Have a conversation with the audience, not preach a sermon
Tie ideas together
Use facts and figures to punch your points, not put people to sleep
Leave them talking – generate a buzz after the speech is over
WHAT WILL YOU TAKE AWAY?
Workbook
Exercises and handouts
Tips on meeting tight deadlines
Agenda
8:45 - 9:00

Introductions and Workshop Overview

W5 - Approaching a speech the way a journalist tells a story

Who you are writing for. What the speaker should say. Why the audience should care. When to call it a wrap. Where to turn for ideas and inspiration.

9:00 - 10:30
Session I – The Basics
9:00 - 10:00

W5 + 1H

Who is your audience? Who's voice are you writing for?
What's your story? Finding your focus
Why it matters
How to connect with the audience
When to call it a wrap
Where to turn for ideas and inspiration

Exercise: Building an internal communications system
10:00 - 10:30

Exercise 1

Determine the focus of a potential speech based on real-life situations from the workplace

Discussion

10:30 - 10:45

Break

10:45 - 12:15
Session II
10:45 - 12:15

The Mechanics: How to structure your speech

Start with an outline – Identify your focus, supporting key messages and key facts to substantiate your story
Every story has a beginning-middle-end

Great beginnings
Maintaining momentum through the middle
Close with a bang

12:15 - 13:15

Lunch

13:15 - 14:45
Session III
13:15 - 14:00

Putting it into practice

Exercise 2

Based on Exercise 1, develop a speech outline, including key messages Draft an introductory paragraph tailored to the target audience

14:00 - 14:45

Discussion and feedback

14:45 - 15:00

Break

15:00 - 16:15
Session IV – Tips and techniques
15:00 - 15:30

Pulling it all together

Organize your ideas
Write the way people speak
Appeal to the listener's head – and heart
Make it real: how to use facts, figures, examples, anecdotes, quotes and metaphors
Do's and don'ts

15:30 - 16:15

Exercise 3

Make sense of this! Translate bureaucratese into real people terms

Using plain language techniques and speechwriting tools, rework awkwardly-written extracts from actual speeches to make them more accessible and relevant to an audience

Discussion

16:15 - 16:30

Review and Evaluation