The 411
September 23, 2019
8:45 a.m. to 4:30 p.m.
CEC Training Facility
1900 Merivale Road, Suite 206
Ottawa, ON K2G 4N4
$675 (+hst)
Discounts available.
---
The 411
February 3, 2020
8:45 a.m. to 4:30 p.m.
CEC Training Facility
1900 Merivale Road, Suite 206
Ottawa, ON K2G 4N4
$675 (+hst)
Discounts available.
---
Meet the Instructor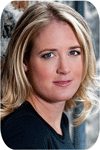 Vicki Schouten
Vicki Schouten is founder and CEO of Vinyl 21 Communications Inc., an Ottawa-based social media management and digital marketing agency that specializes in providing strategic advice on social media campaigns, website development and mobile marketing solutions to small and medium sized firms across North America.
---
Testimonials
"Great information. Very up-to-date and useful. One of the most useful courses I have taken in terms of showing immediate results.
"Discussion with other participants was very enlightening. Instructor was very knowledgeable."
"The interaction between the participants and trainer enabled us to learn from each others experiences."
"Interactive. Content was tailored to participants' workplaces."
"I liked that it was engaging and involved a lot of teamwork and participation. I enjoyed the overall social media discussions as it got me thinking how my department could improve."
"Our trainer was very knowledgeable, interesting to listen to, created great dialogue and made it comfortable for participants to engage and share."
"Vicki is a great presenter; very knowledgeable and clear. I felt my time was well-spent and I learned a few new things and had a lot of things validated for me. On topic and current."
---
G057
STRATEGIC SOCIAL MEDIA ENGAGEMENT:
Getting the most out of your social media campaign
This workshop is part of our SOCIAL MEDIA PACKAGE
WHY SHOULD YOU ATTEND?
As the digital landscape continues to evolve through social media and Web 2.0, social media has become a primary tool for organizations to engage with their clients- both internal and external.
This course will teach you how to get the most out of social media by demonstrating how to effectively design and implement an effective social media strategy for your organization. It will look at a number of popular social media tools, as well as emerging platforms. The course will examine a variety of case studies, both public and private, and provide you with strategic direction on how to better understand your audience, set key engagement policies and objectives, mitigate risk and reach out to a broader audience through social media channels.
This hands on course will help you better understand how to identify and fill in the blanks in your social media strategy, how to implement an effective social media plan and how to monitor and measure performance.
WHAT WILL YOU LEARN?
An overview of current social media practices and Web 2.0 guidelines;
An overview of current and emerging tools and trends;
How to identify your target audience and build a strategy around reaching this audience;
How to develop a strategic social media framework and set realistic objectives;
How to increase your social media reach and digital impact through effective use of social media tools. This includes how to get more followers, and the right followers;
Identify key influencers in your industry and follow relevant conversations;
How to mitigate risk and how to manage potential threats;
How to effectively "listen" to the conversation through social media monitoring;
Experiences, best practices and case studies;
Performance measurement tools and techniques.
WHAT WILL YOU TAKE AWAY?
Participant notebook consisting of presentation slides
PROFESSIONAL COMPETENCIES
Communications Planning
Thinking Things Through
Web Content/Writing
Writing/Editing
Agenda
8:45 - 9:00
Introductions and Workshop Overview
9:00 - 9:15
Setting the Stage: Social Media Trends, Definitions and Challenges
9:15 - 10:00
Establishing a Framework: Setting Goals & Objectives
10:00 - 10:30
Understanding Your Audience
10:30 - 10:45
BREAK
10:45 - 11:15
Planning Your Content
11:15 - 11:30
Social Media Monitoring
11:30 - 12:00
Exercise
12:00 - 1:00
LUNCH
1:00 - 1:30
Key Influencers
1:30 - 1:45
Risk Management
1:45 - 2:15
Case Studies
2:15 - 2:30
BREAK
2:30 - 3:00
Measuring Success
3:00 - 3:30
Exercise
3:30 - 3:45
Case Studies
3:45 - 4:00
Pulling it all Together
Review, Q&A, Evaluation