Meet the Instructor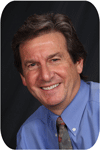 David Kardish
David Kardish, APR, is a founding partner and current President of the Centre for Excellence in Communications.
---
Testimonials
"Real life examples!"
"I enjoyed the time we had to apply the theory through in-class exercises"
"The instructor was very flexible and knowledgeable"
"Great overview of social marketing"
"Wonderful instructor. Very knowledgeable, great sense of humour, kept me engaged all day"
"Overall - Excellent as usual"
"I enjoyed the use of real like examples throughout the workshop"
---
G028
THE ESSENTIALS OF SOCIAL MARKETING
THIS IS NOT A SOCIAL MEDIA WORKSHOP
Social marketing is an approach used to develop activities aimed at changing or maintaining people's behaviour for the benefit of individuals and society as a whole.
NOTE: The workshop content described below will be delivered through ZOOM ONLINE on two consecutive half-day sessions. Agendas and other relevant workshop documentation will be sent to you by the workshop instructor at least three days prior to the date of the first session.
WHY SHOULD YOU ATTEND?
Communicators working in today's communications environment need to understand social marketing, its techniques and relationship to communications. Social marketing is about employing the best and most responsible marketing techniques to create the climate necessary for social and behavioural change to occur. To provide effective, strategic communications advice and action, communicators must be able to make linkages with and incorporate social marketing techniques into their work.
WHAT WILL YOU LEARN?
What social marketing is and is not
The opportunity for social marketing within the strategic communications function
The essentials of behavioural change within the context of social marketing and the formation of "public opinion"
How to build and implement an effective results-based social marketing plan
The human and financial costs of social marketing
How to work with and engage the media in social marketing
The integration of quantitative and qualitative research methods into social marketing
Developing base-line data and realistic performance indicators to measure success
WHAT WILL YOU TAKE AWAY?
Workbook with checklists, how-to procedures/reminders and templates
Exercise handouts
PROFESSIONAL COMPETENCIES
Thinking Things Through: Innovating through analysis and ideas
Engagement: Working effectively with people, organizations and partners
Agenda
8:45 - 8:50
Introductions and Workshop Overview

8:50 - 9:30
Introduction to Social Marketing
What is social marketing and how does it differ from communications? When is social marketing most applicable? The current difficulties and realities facing social marketers.
9:30 - 10:30
Linkages and Results
The essential linkages between social marketing, behavioural change and the formation of public opinion; positioning "results" within the social marketing paradigm.

10:30 - 10:45
Break
10:45 - 12:00
Social Marketing Plan
How to prepare and implement a social marketing plan – understanding the basic concepts and critical steps.

12:00 - 13:30
Lunch
13:30 - 14:30
Evaluation and Performance Measures
How to integrate quantitative and qualitative evaluation methods into social marketing research and develop simple and cost-effective performance measures.

14:30 - 15:00
Role of the Media
The potential role of the media in social marketing; how to engage the media in social marketing.

15:00 - 15:15
Break
15:15 - 16:00
Case Study Exercise
16:00 - 16:30
Group Presentations and Discussion
16:30 - 16:45
Wrap-up and Workshop Evaluation
Participants will complete a short evaluation