The 411
DATE NOT SET
8:45 a.m. to 4:30 p.m.
CEC Training Facility
1900 Merivale Road, Suite 206
Ottawa, ON K2G 4N4
$675 (+hst)
Discounts available.
Registration Closed
---
Meet the Instructor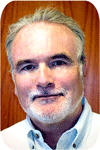 Mark Hudson
Mark Hudson has more than 27 years of experience working in 9 federal departments envisioning, directing and delivering communications, marketing and consultation strategies.
---
G103
USING SOCIAL MEDIA
TO ENHANCE INTERNAL COMMUNICATIONS
WHY SHOULD YOU ATTEND?
Whether it is downsizing, budget constraints or restructuring the constant of 'change' within organizations in today's environment makes internal communication challenging. To provide effective and efficient ways to meet those challenges organizations need to have meaningful 'conversations' with their employees.
When it comes to engaging employees organizations are incorporating social media into their internal communications activity and organizational goals. Allowing employees to instantly connect, collaborate and share information with each other in real time engages them in the life of the organization. This workshop is designed to expand your social media knowledge, showcase innovative practices, share expertise and develop skills for use within your organization.
WHAT WILL YOU LEARN?
How to gauge your organization's capacity in social media
How to get management buy-in for the internal use of social media
Techniques and channels for internal communications
How to integrate social media into your internal communications activities
The essentials of having employee conversations online
How to build and implement an effective results-based internal social media strategy
How to use social media to enhance and evaluate internal communications
WHAT WILL YOU TAKE AWAY?
Participant notebook consisting of presentation slides
Relevant handouts and
PROFESSIONAL COMPETENCIES
Thinking Things Through: Innovating through analysis and ideas
Engagement: Working effectively with people, organizations and partners
Agenda
8:45 - 9:00
Introductions and Workshop Overview
9:00 - 9:30
Introduction to Social Media

Why use social media for internal communications?
Understanding the potential for social media
The benefits of using social media

9:30 - 10:30
Implementing Social Media into Employee Life

Barriers to using social media in your organization
The current difficulties and realities in using social media
Making it personal

10:30 - 10:45
Health Break
10:45 - 11:45
The Role of Social Media in Internal Communications

How to collaborate, share, discuss and produce content inside their organizations
Conversations behind the firewall

11:45 - 12:30
Case Study/Exercise
12:30 - 1:30
Lunch
1:30 - 2:15
Evaluation and Performance Measures

How to measure the effectiveness of your use of social media internally

2:15 - 3:00
Internal Social Media Plan

How to prepare and implement an Internal social media plan
Understanding the basic concepts, critical steps and resource implications
Setting up objectives and outcomes

3:00 - 3:15
Health Break
3:15 - 4:15
Case Study/Exercise
4:15 - 4:30
Wrap-up and Workshop Evaluation