The 411
This workshop is only available on an in-house basis. Email us for pricing and to arrange for delivery of this workshop to your team.
---
Meet the Instructor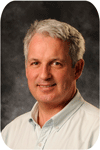 Scott Hannant
Scott Hannant is a seasoned media and communications professional. In 2010, he wrapped up a 30-year career in journalism as News Director at CTV Ottawa, one of Canada's most successful television newsrooms.
---
Testimonials
"Practical tips, concrete examples built on experience."
"Clear, precise, open, honest discussion. It was perfect. Thank you so very much."
"Thorough about much more than actual scriptwriting. Lots of relevant examples. Well-paced. Small class size allowed for in-depth discussions."
---
G106
DIGITAL CONTENT:
FROM SCRIPT TO VIDEO SCREEN
(a script writing workshop)
When it comes to social media, digital content is king and video reigns supreme. From baby steps caught on smart phones to professional productions, video now makes up close to 80 percent of traffic on the Internet. Government departments and corporations are demanding online video content as part of their Digital Content Strategies. Some have even built their own studios.
The price of video equipment is dropping. It is becoming easier to use. Video is a cost effective and powerful digital tool for communicating internally and externally.
Every online video needs a plan. It's called a script. You use the script to capture and organize your ideas formulating a story. You develop your script to present it to funders and supervisors. You enhance it to include narration and location. You script your shoot and shoot your script. You finalize your script for editing and approvals.
Script writing and development is an essential part of producing any video for digital content for government or the corporate sector.
THIS IS NOT a workshop for Hollywood screenwriters. It is a practical guide to writing simple and effective scripts for government and corporate videos.
WHAT WILL YOU LEARN?
How to:
Choose your story – Online video must not be an afterthought. It should be an integral part of any digital communications or information strategy.
Write your story – Effective writing for video is plain and simple, but not always easy.
Template your story – what information does a video script need to have and how should it be ordered.
Focus your story – Online videos are short and deal with a single topic, idea or call to action. That 5 minute video you were planning might be better as 5 one minute videos.
Plan your story – You need a key message, visuals, a location and people.
Structure your story – It will need an opening to get viewers interested, a middle to give information, and an ending with a call to action or a concluding thought.
Visualize your story – Video stories are all about the pictures. Your visual resources can range from video through animation to Power Point style graphics.
Humanize your story – stories about people are compelling.
WHO SHOULD ATTEND?
Communications professionals who are starting out or currently working in video story production.
PRE-WORKSHOP ASSIGNMENT
Throughout this workshop I want you to begin the process of writing and planning a real video. In order to do that, I need you to write a Brief about your video. It should be just that… brief.
Answer the following questions - please, no more than three sentences each and get them to me at least a week in advance of the workshop.
What is the goal of your video? In other words, why are you making it?
Who is your audience? Who are you making it for?
What is the topic? The shorter this answer is the better. Be specific!
What are the takeaways? What should you know when you've watched it?
What is the call-to-action? What do you want them to do when they've watched it?
Agenda
8:45 - 9:00

Introductions and Workshop Overview

The script turns concepts in to content. It evolves through many drafts from an outline, to a detailed shooting and editing guide, to a searchable record of your video.
Writing a script is actually the way you conceive, plan and finally produce your video.

9:00 - 10:30

Getting Started

Before you write your script, there are a few questions you need to answer. First, who do want to watch it? What do you want them to know? And what do you want them to do?

Audience
Key Message
Call to action

Based on those answers, what kind of video will this be? It could be promotional or testimonial. Perhaps it is a how-to video or a video blog.
We will look at the briefs you wrote in advance of the class.

10:30 - 10:45

Break

10:45 - 12:00

Audio and Visual Elements

A good video story is full of interesting visual and audio elements. The most obvious is moving pictures. If my story is about mowing a lawn, I will use video of someone mowing a lawn. There are other visual elements such as graphics and text, still pictures, and animation.
Video is also about what you hear from music and narration to the sounds that are in the background of our videos.
A good video script combines all of these elements.

12:00 - 12:30

Lunch

12:30 - 1:00

Video Writing

Narration for broadcast must be plain and direct. It must be simple and concise. And it must be conversational.
You are writing for the ear. You are speaking to the viewer.
One thought or one idea per sentence.

1:00 - 2:00

Script Elements and Templates

There are two main elements in every script. What are we going to see and what are we going to hear as we view the video. That's why we set up our initial script in to two columns. Audio and video.
Let's watch a video and see what the script looks like as it evolves from concept, to the field through editing to final product.

2:00 - 2:15

Break

2:15 - 4:00

Structure

Every story should have a beginning, middle and an end. The beginning is crucial. One successful way to structure your script is to start with the problem. Follow that with analysis of the problem. Go to the solution, its benefit, and round out with the action you want someone to take.
Based on your brief, how does that look for your video?
Every video is different. We'll take a look at possibilities for your video. And we'll get the writing underway.

4:00 - 4:30

Recap and Workshop Evaluation

Participants will discuss the lessons learned and complete a short evaluation of the course.