Meet the Instructor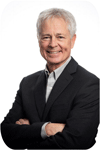 Don Smith
Don Smith is a CEC Associate and a former Government of Canada communications executive. He worked in a number of departments, including the Privy Council Office, providing advice and support to ministers' offices and senior public service executives.
---
G115
EFFECTIVE PRESENTATIONS AND PUBLIC SPEAKING SKILLS:
COMMUNICATING TO GROUPS OF 5 TO 500
NOTE: The workshop content described below will be delivered through ZOOM ONLINE on two consecutive half-day sessions. Agendas and other relevant workshop documentation will be sent to you by the workshop instructor at least three days prior to the date of the first session.
NOTE: Due to its nature, this workshop is limited to 8 participants/workshop.
WHY SHOULD YOU ATTEND?
Standing in front of a group of people and presenting facts, ideas and opinions on a specific topic is one of the oldest methods of communicating information from one to many. It's also a challenge that many professionals face, so having the necessary skill sets is important.
Modern technology may allow us to enhance our presentations with slides, sound and video, but the job of the presenter and the essential elements of how to communicate clearly and effectively remain unchanged.
Whether you're presenting to an audience of five or speaking to an audience of 500, this course will provide you with the tools you need to succeed. It will:
Prepare you to approach your presentation with confidence;
Help you to understand the different needs of different audiences; and,
Provide you with techniques and tips to ensure you get your messages and ideas across.
WHAT WILL YOU LEARN?
How to:
Use a step-by-step approach to develop the presentation
Assess and address the needs and expectations of the audience
Decide what to include and leave out
Develop relevant messages that resonate
Use facts and figures and examples to support your points
Apply audience analysis – perspectives, needs and priorities – as a key determinant of briefing or presentation content, structure and delivery style
Identify and craft key messages to be transmitted
Present technical concepts, information and data at a level appropriate to the audience and event concerned
Comfortably deliver different types of presentations to different audiences and events, including the unique challenge of online presentations
Comport yourself in front of an audience
Apply delivery techniques and use speaking notes and visual aids
Prepare for specific venues
Deal effectively with questions – including unexpected questions – from an audience
WHAT WILL YOU TAKE AWAY?
Participant notebook consisting of presentations slides
Exercises and handouts
Increased confidence the next time you make a presentation or speech
Certificate of completion
PRE-WORKSHOP ASSIGNMENT
Participants are responsible for preparing two different pieces that they will present during the Individual Presentations portions of the agenda.
The first piece should be a presentation, with or without visual aids, that they have already used or will use. Length: 5-10 minutes.
The second piece is a speech that they have already used or will use. If they have nothing appropriate in their own portfolio, they may use a speech prepared for someone else in their organization. Length: 8-12 minutes maximum.
PROFESSIONAL COMPETENCIES
Engagement: Working effectively with people, organizations and partners

Agenda
8:45 - 9:00
Introductions and Workshop Overview
9:00 - 9:15
Why the Ability to Make Effective Presentations and Speeches Matters: The Role of the Presenter
The business case for being able to make effective presentations; the importance of successful presentations to you and your organization.
9:15 - 10:30
Planning and Crafting Presentations and Speeches
Different kinds of presentations, different audiences, different challenges, same goal. Taking a strategic approach to presentations: audience analysis – who they are, what they want to know. Determining and crafting key messages and the residual message – what your audience will take away from the presentation. Presentation content: what to include.
10:30 - 10:45
HEALTH BREAK
10:45 - 12:30
Individual (Homework-Based) Presentations
Presentations, followed by structured peer review, discussion and instructor feedback.
12:30 - 1:15
LUNCH
1:15 - 2:30
Audience-Appropriate Language, Venue Analysis, Delivery and Comportment
Using plain language your audience understands; knowing the venue in advance and how to prepare; planning your delivery – tone, pace and volume considerations; dealing with questions; comportment, appearance and non-verbal communication techniques.
2:30 - 2:45
HEALTH BREAK
2:45 - 4:15
Individual Presentations
Presentations, followed by structured peer review, discussion and instructor feedback.
4:15 - 4:30
Wrap-up and Workshop Evaluation