The 411
DATE NOT SET
8:45 a.m. - 4:30 p.m.
CEC Training Facility
1900 Merivale Road, Suite 206
Ottawa, ON K2G 4N4
$1350 (+hst)
Discounts available.
Registration Closed

The 2-day version of this workshop is currently only available on an in-house basis. To participate in an open-registration session of Media Relations, please
register for the 1-day workshop.
---
Meet the Instructors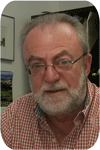 Josef Jurkovic
Josef Jurkovic is a CEC director and founding partner. He has over 35 years of public and private sector experience across diverse areas of internal and external communications, public consultations, branding and marketing.

Daniel Daigneault
Animateur journaliste bilingue, Daniel Daigneault, un associé du CEC, cumule plus de vingt cinq ans d'expérience dans le domaine des médias.
---
Testimonials
"Very informative and practical"
"Very knowledgeable instructors"
"Good dynamic among the group"
"Helpful and easy to take back to the office"
"This course was highly complimentary to my existing knowledge"
"The excellent luncheon with the superb Veuve Cliquot was a highlight of the day and provided specific experience of dealing effectively with the media world"
---
G041 - 2-day version
HOW TO BECOME A SUCCESSFUL
MEDIA RELATIONS OFFICER
WHY SHOULD YOU ATTEND?
Media relations can encompass a wide range of activities, including Ministerial communications, briefings, spokespersons, media kits, strategies and action plans, and much more. Is media relations art or science? And if it is both, as most practitioners believe, how can we define and achieve the desirable results? Developing and integrating media relations strategies into overall communications plans are important skills for communicators. The difficult part is the process of actually translating media strategies into reality, of building professional relationships with members of the media and perhaps most important, achieving a recognition of the organization and its media relations officers as credible sources of information. This workshop is designed for communications practitioners and others who are tasked with developing and implementing media relations strategies and who would like to expand and deepen their media relations knowledge and expertise.
WHAT WILL YOU LEARN?
The Do's and Don'ts of dealing with the media
How to negotiate an interview - how to prepare and stay in control
How to prepare decision makers to meet editorial boards
Identifying and managing issues in a media context
Crisis communications and dealing with the media
Increasing media relations effectiveness through integration with strategic communications planning
WHAT WILL YOU TAKE AWAY?
Workbook
Exercises and handouts
PROFESSIONAL COMPETENCIES
Citizen-Centered Communications
E-Communications
Media Relations
Research and Analysis
Strategic Communications Planning and Advice
Verbal and Written Communications
Agenda - Day 1
8:45 - 9:00
Introductions and Workshop Overview
9:45 - 9:45
Effective Media Relations and Strategic Communications
Integrating media relations into strategic communications planning and implementation. Strategic communication planning sequence. Media context.

9:45 - 10:15
Who Does What, When and Why?
Government and departmental/agency media policies. Understanding different media roles - spokespersons, media officers, Ministerial communications.

10:15 - 10:30
Break
10:30 - 11:15
Exercise: Based on a specific media scenario, participants will identify and assess the appropriateness of a media relations campaign and determine what information is required about the media before a strategy can be developed.
11:15 - 12:30
"Sine Qua Nons" of Practicing Media Relations
Myths and realities. Basic tenets and principles. Different journalistic styles. Research. Dos and Don'ts of media relations.

12:30 - 13:30
Lunch
13:30 - 14:45
Developing a Media Relations Strategy – "Will the Shoe Fit?"
Components of a media strategy and plan. Expected and realistic results. Role of research. Segmenting the media. Context and drivers. Short term v. long-term strategies. Determining the "right" strategic approach. Implementation plan. Fitting it all together.

14:45 - 15:00
Break
15:00 - 16:15
Exercise: Based on a specific media scenario, participants will develop goals, objectives, results and a strategic approach for a media relations campaign.
16:15 - 16:30
Feedback
Agenda - Day 2
9:00 - 10:15
Implementing and Managing Media Relations – The Road to Credibility
Understanding and responding to media needs. Key techniques: offering, pitching, responding, clarifying, correcting, writing, talking. Role of third parties. The Minister, the Department and spokespersons.
10:15 - 10:30
Break
10:30 - 11:15
How do we know where we stand?
Effective media monitoring and evaluation. Media measurement approaches. What to monitor and evaluate and when.

11:15 - 12:00
Exercise: Based on a specific media scenario, participants will identify and provide a rationale for appropriate measurement mechanisms to determine the success and effectiveness of the media relations campaign.
12:00 - 13:00
Lunch
13:00 - 14:00
Media Relations Tool Kit
Media tools. What is useful, where and how. Finding the right mix.

14:00 - 14:30
Exercise: Based on a specific media scenario, participants will identify the tools necessary to achieve the stated objectives of the media strategy.
14:30 - 14:45
Break
14:45 - 15:15
The Media and Crisis Communications
Defining and anticipating crises. Crisis team, roles and responsibilities. The Do's and Don'ts of crisis communications and dealing with the media.

15:15 - 16:00
Exercise: Dealing with a crisis scenario and developing a media relations approach.
16:00 - 16:30
Wrap-up and Workshop Evaluation
Participants will complete a short evaluation