The 411
November 28, 2018
8:45 a.m. - 4:30 p.m.
CEC Training Facility
1900 Merivale Road, Suite 206
Ottawa, ON K2G 4N4
$675 (+hst)
Discounts available.
---
Meet the Instructor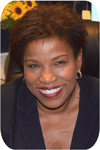 Joanne John
Joanne John is a senior CEC associate and a communications expert with more than 25 years of experience in the communications sector in a number of Government of Canada departments and agencies. She has held a variety of positions providing leadership, strategic counsel and hands-on delivery of corporate communications programs, public relations, crisis management, stakeholder relations, outreach and creative products and services.
---
G113
PRACTICAL TOOLS FOR DEVELOPING EFFECTIVE PPT PRESENTATIONS, DECKS AND PLACEMATS
WHY SHOULD YOU ATTEND?
Writing is a skill we learn at an early age but using those same skills in a professional context to create effective presentations can be tricky. We need to organize our thoughts, have a good sense of what we want to get across to a specific audience and capture it all in a compelling way.
Presentations that inform and engage rely on planning, knowledge, research, analysis, and lots of preparation. They require you to harness the skills you have and identify the tools you need, to prepare and deliver presentations for use by colleagues, managers and senior managers.
Increasingly, employees are expected to create quality products to communicate their work in a clear, succinct, comprehensible manner; distilled and packaged to enable understanding of strategic direction, operational approaches, policy development or program implementation. Your success depends on how well you plan, prepare and deliver.
WHAT WILL YOU LEARN?
Workshop participants will learn how to:
Determine the style and approach for your presentation
Recognize the pros and cons of PowerPoint vs. Prezi vs. placemats
Research your subject
Identify and understand your audience needs
Develop key messages
Create a clear storyline or narrative
Structure your presentation for clarity, precision, brevity, flow, design
Ensure your presentation looks good; use visual aids, technology
Anticipate audience feedback; pitfalls, questions
Plan for physical setting and its impact on delivery
Recognize the good, the bad, the ugly
WHAT DO YOU NEED?
An electronic copy of a recent presentation you've developed
A hard copy of the same presentation
Laptop and charger
WHAT WILL YOU TAKE AWAY?
Participant notebook consisting of presentation slides
Exercises and handouts
Certificate of completion
PROFESSIONAL COMPETENCIES
Thinking Strategically
Analysis
Horizontal Collaboration
Agenda
8:45 - 9:00
Introductions and Workshop Overview
9:00 - 9:15
Icebreaker!
9:15 - 10:30
What Makes an Effective Presentation?

Slide presentation and discussion on: What is the objective? Who is the audience? Where will the presentation be delivered? Is your presentation designed to inform or elicit a decision? What outcome would you like to see? How will you know if you've been successful? What is the audience take-away? What style/template should you use? What are your key messages? How do you tell the story, take your audience on a journey through the information? What visual aids should you use?

10:30 - 10:45
HEALTH BREAK
10:45 - 12:00
Peer Reviewing Your Presentation

Using peer review form participants share presentations for structured review by colleagues. This exercise will be using a Peer Review Template as a guide.

12:00 - 1:15
LUNCH
1:15 - 2:30
Peer Feedback on Presentations, Discussion and Instructor Feedback

Guided by instructor, participants provide feedback in plenary using what they learned in the morning session.

2:30 - 2:45
BREAK
2:45 - 3:30
Create Short In-Course Presentation
3:30 - 4:15
Individual Presentations, Review and Discussion in Plenary

Participants (in teams) create new presentations on light, fun topics.

4:15 - 4:30
Re-cap and Evaluation

Video (5 minutes)
An opportunity to ask final questions and discuss remaining concerns
Complete a short workshop evaluation