The 411
DATE NOT SET
8:45 a.m. - 4:30 p.m.
CEC Training Facility
1900 Merivale Road, Suite 206
Ottawa, ON K2G 4N4
$675 (+hst)
Discounts available.
Registration Closed
---
Meet the Instructor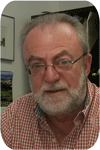 Josef Jurkovic
Josef Jurkovic is a CEC director and founding partner. He has over 35 years of public and private sector experience across diverse areas of internal and external communications, public consultations, branding and marketing.
---
G107
PORTFOLIO AND HORIZONTAL COMMUNICATIONS
WHY SHOULD YOU ATTEND?
In the context of the ever increasing demands by Canadians for fast, open and consistent communications from all levels of government as well as any other large organizations, public sector communicators, their senior managers, Ministers and CEOs are under significant pressure to ensure that activities and communications from all parts and from all levels of governments and organizations are coordinated to the maximum possible extent and that messaging on a given portfolio subject is consistent. The emphasis is on encouraging integrated portfolio coordination, including communications, wherever the nature of the portfolio calls for it. The term 'portfolio coordination' refers to a Minister's (or Mayor's or CEO's) responsibility to promote coherence in achieving the government's and/or organizational objectives, such as good governance, coordination of policy, legislation and programs, and accountability to Legislature and the public, by fostering cooperation among the organizations in his or her portfolio.
An important goal of portfolio coordination, be it economic or social development, health, environment or public safety, is to support communication among portfolio entities - particularly between individual entities and the lead agency - to ensure that all entities have appropriate and timely information needed to fulfil their respective roles. The communication and coordination mechanisms chosen will reflect both the particular circumstances of the portfolio (e.g., size, complexity and policy priority) and, necessarily, the agenda and the preferred management approaches.
WHAT WILL YOU TAKE AWAY?
Notebook consisting of presentation slides
Exercises and handouts
Agenda
8:45 - 9:00
Introductions and Workshop Overview
9:00 - 9:45
Portfolio and Horizontal Initiatives:
The Context

Recent history and approaches
Applicable policies and guidelines
Characteristics of portfolio horizontal communications
Horizontal governance models; statutes & regulatory frameworks
Determining roles & responsibilities
Symmetrical and asymmetrical models.
Examples

Mini-exercise
9:45 - 10:30
Communications Function and Horizontal Initiatives

Relationship management
Step by step process of Integrating communications and issues management
Committees, structures, functions and resources
Decision-making and accountability process
Linkages and partnerships
Integrating the communications function into horizontal initiatives
Importance of Governance Protocols eg. Governance Frameworks
Developing a "Communications Protocol"
Examples

Mini-exercise
10:30 - 10:45
HEALTH BREAK
10:45 - 11:30
Horizontal Communications Strategy

Challenges and pitfalls
Developing common understanding across the initiative
Lack of a clear communications mandate and accountabilities
Importance of dedicated resources
Dealing with mistrust and diverse organizational cultures
Senior Management and partners' "buy-in"
Step by step process and use of facilitators
Focus on objectives, results, responsibilities and accountabilities
Consultation, monitoring and evaluation process
Common messaging "regime"

11:30 - 12:15
Case Study:
Small-group exercise
12:15 - 1:00
LUNCH
1:00 - 1:45
Developing a Portfolio Messaging "Regime"

Identifications of communications issues and risks
Developing a common positioning
Importance of audience segmentation
Linking core and specialized message to specific audiences
A system for developing common messages
Importance of portfolio approvals

1:45 - 2:30
Case Study:
Small-group exercise
2:30 - 2:45
HEALTH BREAK
2:45 - 3:15
Horizontal Communications Critical Success Factors and Skills

Facilitating, negotiating and networking
Strategic planning and thinking
Patience, compromise, flexibility, leadership and active listening
Honesty, openness, respect and trust and "No Surprises" environment
Understanding change communications and knowledge management

3:00 - 4:00
Case Study:
Small-group exercise
4:005 - 4:20
Portfolio and Horizontal Communications Benefits


Improved responsiveness and Issues management
Enhanced reputation management and better policy/program coherence
Stronger coordinated support to the Minister or CEO
Increased visibility of the initiative and the organization
Increased pool of resources and economies of scale
Increased knowledge base and expertise and improved strategic thinking
Better information and services for Canadians

4:20 - 4:30
Re-cap and Evaluation