The 411
DATE NOT SET
8:45 a.m. - 4:30 p.m.
CEC Training Facility
1900 Merivale Road, Suite 206
Ottawa, ON K2G 4N4
$675 (+hst)
Discounts available.
Reigstration Closed
---
Meet the Instructor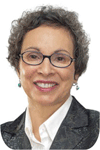 Debra Huron
Debra Huron has extensive experience as a writer, editor, and trainer. For more than 10 years, she has designed and delivered writing workshops for professionals in the health, government, and voluntary sectors. Debra belongs to the Editors' Association of Canada and the international organization, PLAIN.
---
Testimonials
"Trainer was very well prepared, professional and offered fact-based, credible answers to questions"
"Trainer was very knowledgeable and approachable. Very good at allowing some digression but keeping the course on track"
"Great job, awesome! Continue the great work! Thanks!!!"
"Thanks for the excellent day. Learned a lot and refreshed my memory regarding things I knew but had forgotten. Altogether a great success!"
---
G021
PLAIN WRITING FOR THE PUBLIC SECTOR
WHY SHOULD YOU ATTEND?
You need to be sure that the messages you craft for public consumption are fully understood by Canadians at all literacy levels. You want to discern the Grade level of what you write using a readability tool, either on-line or on paper–something this workshop will teach you to do. Finally, for your writing to have the impact you intend, you must know and use the five plain writing principles you'll learn in this workshop. This highly interactive day of group and individual exercises will also include discussion and an important session on how clear design supports a plain writing approach. The workshop will be of particular benefit to government communicators writing for the Canadian public in areas such as health promotion, citizenship and immigration, delivery of social programs, and the environment.
WHAT WILL YOU LEARN?
The facts about low literacy in Canada
The benefits of plain language when your audience is the public
How readability tools can help you determine the Grade level of a text
Five plain writing tips you can use right away
Why jargon and idioms can trip you up
The joy of applying clear design to plain texts
WHAT WILL YOU TAKE AWAY?
Support materials and exercises
Confidence in your ability to write more clearly
A personal learning map to track your progress
PROFESSIONAL COMPETENCIES
Agenda
8:45 - 9:15
Introductions and Workshop Agenda
9:15 - 10:30
Understanding Your Audience

Who is your audience? The facts about adult literacy in Canada
Adult learners speak: a made-in-Canada DVD about the value of clear communication
Defeat the myths about plain language: no "dumbing down" allowed
Readability tools – practice using a formula on a selected text

10:30 - 10:45
Break
10:45 - 12:00
Plain Writing Principles #1 and #2

Using strong verbs – understanding how to overcome the passive voice and frozen verbs; group and individual exercises
Writing directly to your readers; written exercise

12:00 - 13:00
Lunch
13:00 - 14:30
Plain Writing Principles #3 and #4

Choosing shorter words and shorter sentences
Creating meaningful titles and sub-headings and the value of "chunking"; written exercise using selected text

14:30 - 14:45
Break
14:45 - 15:15
Plain Writing Principle #5

Avoiding jargon, idioms, buzzwords, and slang; oral reading exercise and a written exercise

15:15 - 15:30
Testing What You Write

What testing means to plain writers; the hallmarks of information design
Why oral interviews work

15:30 - 16:00
Supporting Plain Writing with Clear Design

Using four clear design principles to support plain writing; small group discussion and analysis of examples

16:00 - 16:20
Defining your Learning Goals

Mapping where you are now and where you want to be three months from now

16:20 - 16:30

Wrap-up and Workshop Evaluation

Participants will complete a short evaluation