Meet the Instructor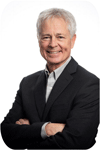 Don Smith
Don Smith is a CEC Associate and a former Government of Canada communications executive. He worked in a number of departments, including the Privy Council Office, providing advice and support to ministers' offices and senior public service executives.
---
G116
PREPARING TO APPEAR BEFORE A PARLIAMENTARY COMMITTEE
NOTE: The workshop content described below will be delivered through ZOOM ONLINE on two consecutive half-day sessions. Agendas and other relevant workshop documentation will be sent to you by the workshop instructor at least three days prior to the date of the first session.
NOTE: This workshop is intended for individuals appearing as witnesses before a Parliamentary Committee, those attending as observers, and staff who will provide on-site support to the witnesses and observers. While it would benefit potential witnesses and their support teams any time, we find this training is most beneficial when taken two-to-three weeks before appearing as a witness. This allows us to customize the workshop to address the realities of the committee you will appear before and the subject matter on which you will give testimony.
Due to its nature, this workshop is limited to 8 participants/workshop.
WHY SHOULD YOU ATTEND?
Appearing as a witness before a Parliamentary Committee is a unique challenge, and one that requires careful preparation, particularly if it's your first time.
This workshop will:
Prepare you to approach your committee appearance with confidence;
Help you to understand the logistics and mechanics of committee procedure; and,
Provide you with planning and coaching advice to ensure you get your messages and ideas across in a clear and concise manner.
WHAT WILL YOU LEARN?
How to prepare for an appearance before a Parliamentary Committee

Knowing the committee environment
Knowing your role at the committee
Determining your objectives
The importance of planning and practicing

Information, techniques and tips to help you communicate effectively during your committee appearance
How to comport yourself immediately before, during, and immediately after your appearance
WHAT WILL YOU TAKE AWAY?
Participant notebook consisting of presentation slides
Exercises and handouts
Increased confidence when you appear before a Parliamentary Committee
Certificate of completion
PROFESSIONAL COMPETENCIES
Engagement: Working effectively with colleagues, partners and organizations.
Agenda
8:45 - 9:00

Introductions and Workshop Overview

9:00 - 10:30

Parliamentary Committee System and Where You Fit

Overview of committee work; Committee procedure and powers; Responsibilities of public servants in relation to Parliamentary Committees; Roles of witnesses, observers, support staff and attendees; What to expect and how to prepare for it.

10:30 - 10:45

HEALTH BREAK

10:45 - 11:30

Getting Ready for Your Appearance

Analysis of Committee's work to date; Pre-appearance coordination with the Committee clerk; Know your venue: Committee room configuration; Know your audience; Using plain language your audience understands; Planning your delivery – tone, pace and volume considerations; Dealing with questions; comportment, appearance and non-verbal communication techniques.

11:30 - 12:00

The Appearance

Your opening remarks; Techniques, tips and Do's and Don'ts

12:00 - 12:30

Questions & Answers, Workshop Evaluation