The 411
This workshop is only available on an in-house basis. Email us for pricing and to arrange for delivery of this workshop to your team.
---
Meet the Instructor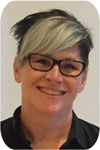 Stacey Simpson
Stacey Simpson is a CEC associate who has worked in communications and web/social media for numerous federal government departments and other public sector organizations both as a Public Servant and a consultant for over 12 years. She has extensive knowledge in communications planning for internal and external stakeholders, social media and web design, as well as the development of print and online graphics, and marketing pieces.
---
Testimonials
"I appreciated the focus on performance indicators and outcomes and the need to have a plan before engaging in social media."
"The instructor is so informed and responsive to all we were interested in learning. This course gave me the resources to put things into action and the rationale to understand how to approach measurement and monitoring. Both content and instructor are fabulous!"
"Awesome trainer! Vicki is an expert in the field and she keeps the group very engaged. Thank you, Vicki."
"Very hands on, lots of information, simply, clearly explained. I liked how basic concepts were repeated. Helped me remember the basics = outcome, outcome, outcome! Well done!"
---
G086
UNDERSTANDING SOCIAL MEDIA MEASUREMENT & ANALYSIS
WHY SHOULD YOU ATTEND?
An effective social media strategy begins with understanding what your clients are talking about online and on which social media channels those conversations are taking place.
Whether your organization is new to social media or has been active in social media for some time, this course will teach you how to strategically "listen" to what your clients are saying and effectively monitor the conversation online. Strategic monitoring and "listening" will help you better manage your new or existing social media strategy.
Using free online tools that are available to most organizations, this course will show you how to set up keyword searches, identify key influencers, and examine your overall online presence. You will also learn how to use this valuable information to improve and strengthen your online presence.
WHAT WILL YOU LEARN?
Understand how your audience searches for information and what relevant keywords they are using;
Understand where online conversations are taking place about your area of interest or expertise and how to better follow those conversations through effective use of monitoring filters;
Identify key influencers;
Explore popular and free social media monitoring tools in greater detail so you get the most from your monitoring efforts. This will include an in depth look at popular tools such as Hootsuite, TweetDeck, Google advanced search tools and more;
Learn how to take the intelligence you have gathered and apply it into a strategic social media framework to achieve engagement objectives.
Whether your organization is new to social media or has been active for quite some time, you will benefit from analyzing the online conversations taking place around you, retaining that information and applying it to your social media strategy to make you time online more valuable.
WHAT WILL YOU TAKE AWAY?
Participant notebook consisting of presentation slides
PROFESSIONAL COMPETENCIES
E-Communications
Research and Analysis
Agenda
8:45 - 9:00
Introductions and Workshop Overview
9:00 - 9:15
Setting the Stage: Why Monitor Social Media?
9:15 - 10:00
The Basics of Performance Measurement
10:00 - 10:30
How to Build Realistic and Measurable Outcomes
10:30 - 10:45
BREAK
10:45 - 11:15
Exercise
11:15 - 11:30
Web & Social Media Data Collection Methodologies
11:30 - 12:00
Monitoring & Measurement Tools- Website Analytics
12:00 - 1:00
LUNCH
1:00 - 1:30
Monitoring & Measurement Tools- Social Media Analytics
1:30 - 1:45
Exercise
1:45 - 2:15
Developing a Web & Social Media Analytics Plan
2:15 - 2:30
BREAK
2:30 - 3:00
Reporting Techniques
3:00 - 3:30
Exercise
3:30 - 3:45
Case Studies
3:45 - 4:00
Pulling it all Together
Review, Q&A, Evaluation