The 411
DATE NOT SET
8:45 a.m. - 4:30 p.m.
CEC Training Facility
1900 Merivale Road, Suite 206
Ottawa, ON K2G 4N4
$675 (+hst)
Discounts available.
Registration Closed
---
Meet the Instructor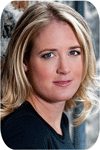 Vicki Schouten
Vicki Schouten is founder and CEO of Vinyl 21 Communications Inc., an Ottawa-based social media management and digital marketing agency that specializes in providing strategic advice on social media campaigns, website development and mobile marketing solutions to small and medium sized firms across North America.
---
G097
THE CASE FOR MOBILE STRATEGY
WHY SHOULD YOU ATTEND?
Increasingly, Canadians are using their mobile devices to stay connected. Devices such as cell phones, smartphones and tablets allow users to access information and services while they're on the go. A key component of any effective digital strategy is mobile. Understanding mobile trends and how to develop and execute an effective mobile strategy is an essential element to reaching out to your users in this fast-growing medium.
WHAT WILL YOU LEARN?
Definitions and trends in mobile applications;
The difference between mobile websites and mobile applications;
Whether a mobile application is really for your organization;
A basic understanding of how mobile apps are designed in layman's terms;
How to develop a mobile strategy including concept design, gap analysis and promotion;
How to develop and evaluate a mobile application RFP; and
How to execute an effective mobile strategy for your organization.
WHAT WILL YOU TAKE AWAY?
Workbook with checklists, how-to procedures/ reminders and templates
Exercises and handouts
Agenda
8:45 - 9:00
Introductions and Workshop Overview
9:00 - 9:30
Mobile Applications: Definitions & Trends
9:30 - 9:45
Mobile app vs Mobile website
Native applications vs cross-platform applications
9:45 - 10:15
Does my organization need a mobile application?
The case for Citizen-Centric mobile government
10:15 - 10:30
BREAK
10:30 - 11:30
Building the Mobile Strategy: Concept Development
11:30 - 12:00
Exercise:
Developing the Strategy
Participants will work in small groups to develop the beginning of their mobile strategy. Participants will explore concepts such as feasibility, effectiveness, justification and cost-effectiveness.
12:00 - 1:00
LUNCH
1:00 - 1:30
Building the Mobile Strategy: Gap Analysis
A look at how mobile can make government more responsive, enabling outreach and services to citizens like never before.
1:30 - 1:45
Exercise:
Gap Analysis
Participants will work in small groups to identify gaps in their mobile strategy including barriers to mobile apps and elements that are missing, as well as a stock-take of what currently exists.
1:45 - 2:30
Executing the Mobile Strategy- the RFP Process Participants will learn how to write an effective RFP for a mobile application including criteria and evaluation process. Sample RFP's will be used.
2:30 - 3:00
Exercise:
Developing an RFP
Participants will work in small groups to develop a mobile app RFP which will include key considerations such as app features; operating system and technical requirements; graphic design components; maintenance; and budget.
3:00 - 3:15
BREAK
3:15 - 3:30
Executing the Mobile Strategy: RFP Evaluation Process Participants will learn what to look for in a mobile application development firm in order to help select the ideal candidate.
3:30 - 3:45
Exercise:
Evaluating an RFP
Participants will work in small groups to evaluate an RFP.
3:45 - 4:15
Branding & Promotion
Once the mobile application has been designed and is available online, participants will explore how to promote and brand the application.
4:15 - 4:30
Q&A and Workshop Evaluation