The 411
Date not set.
8:45 a.m. - 4:30 p.m.
CEC Training Facility
1900 Merivale Road, Suite 206
Ottawa, ON K2G 4N4
$675 (+hst)
Discounts available.
Registration Closed
---
Meet the Instructor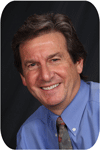 David Kardish
David Kardish, APR, is a founding partner and current President of the Centre for Excellence in Communications.
---
G078
MEETING MANAGEMENT & FACILITATION
WHO SHOULD ATTEND?
This workshop is intended to enhance the knowledge and skills of anyone tasked with leading, managing, facilitating or attending a wide range of internal and/or external meetings on behalf of their organization.
WHY SHOULD YOU ATTEND?
Meetings, meetings and more meetings! For most of us, our workday is defined by the number of meetings we attend, sometimes as the meeting leader and/or facilitator and sometimes as a participant. Recent research tells us that 40 to 60 percent of managerial workdays are spent in either conducting participating in meetings. And for many organizations in the public, voluntary and private sectors, a minimum of 15 to 20 percent of personnel budgets are spent on meetings. This workshop will provide you with the knowledge, skills and strategies you need to improve your meeting management and participation.
WHAT WILL YOU LEARN?
Why social beings meet and the critical differences between passive and unstructured conversations and purposeful, outcome-oriented discussions
The primary types of meetings and what can be realistically expected from each
The roles and responsibilities of the meeting leader, facilitator, participant, note taker, timekeeper and parking lot attendant
How to design and evaluate a meeting that can capture and sustain participants' interest while achieving concrete outcomes
The verbal, listening, questioning, design process and management skills necessary to successfully guide and participate in internal and external meeting discussions
A range of often used decision-making processes from leader-centered autocratic processes through to participant-based consensus building
The skills required to manage meeting participants including the quiet ones, dropouts, disrupters and hostiles
The specific skill-set required to design and guide synchronous meetings using the Internet, telephone conference calls and videoconferences
WHAT WILL YOU TAKE AWAY?
Workbook
Exercises and handouts
PROFESSIONAL COMPETENCIES
Engagement: Working effectively with people, organizations and partners
Agenda
8:45 - 9:15
Introductions and Workshop Overview
9:15 - 9:45
Introduction: Meeting Realities

During this introductory session participants will learn about the different types of meetings, their purpose and the difference between a passive conversation and structured discussion

9:45 - 10:15
Meeting Responsibilities

Participants will discuss and learn about the roles and responsibilities of the meeting leader, facilitator, participant, note taker, timekeeper and parking lot attendant

10:15 - 10:30
Break
10:30 - 11:15
Meeting Design

This session will focus on the critical steps required to design an interesting, interactive and outcomes-oriented meeting

11:15 - 12:00
Practical Exercise Session

Participants will take part in a case study exercise to develop an action-oriented meeting agenda

12:00 - 12:45
Lunch
12:45 - 1:30
Meeting Management

This session participants will focus on the ins and outs of meeting management and the importance of body language, listening skills, verbal and non-verbal communications, and different forms of question development

13:30 - 14:00
Decision-Making Processes

Different decision making process will be presented, including the steps necessary to successfully guide a consensus-building process

14:00 - 14:30
Managing Individuals

Participants will learn how to engage the quiet ones, dropouts and whisperers while managing the meeting disrupters and potential hostiles

14:30 - 14:45
Break
14:45 - 15:30
Synchronous Meetings

This session will focus on the intricacies of managing meetings via the Internet, telephone conference calls and videoconferences

15:30 - 16:00
Practical Exercise Session

Participants will engage in a role-play on managing meeting participants

16:00 - 16:15
Wrap-up and Workshop Evaluation

Participants will take part in a short wrap-up exercise and complete an evaluation of the course