The 411
CEC Training Facility
1900 Merivale Road, Suite 206
Ottawa, ON K2G 4N4
8:45 a.m. - 4:30 p.m.
In the additional comments section of the registration form, please indicate which workshop(s) you are registering for as part of this package.
---
Meet the Instructors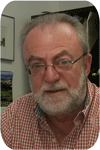 Josef Jurkovic
Josef Jurkovic is a CEC director and founding partner. He has over 35 years of public and private sector experience across diverse areas of internal and external communications, public consultations, branding and marketing.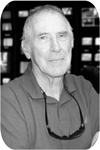 Ian Parker
Ian Parker is a former CBC and CTV journalist and producer and long-time media relations and communications trainer.
---
MEDIA RELATIONS TRAINING PACKAGE
Despite the emergence of the ever popular and instantaneous messaging channels which are social media, the importance of an organization maintaining sound media relations and competent spokespersons is not lost. Through media relations, we aim to achieve maximum positive media coverage without the associated costs of advertising. Your relationships with key media personnel, your communications strategies and your preparedness to respond could be the saving grace of your organization's reputation when faced with adversity.

WORKSHOPS:
COST:
Buy 1 workshop:
$675 or cost with eligible discount
Buy 2 workshops:
15% off $1350 ($675x2) = $1147.50*
But what if Iíve attended one of these workshops before?
If youíve attended one these workshops in the past and you register for the other, you would be eligible for 15% off that workshop - the same as if you were registering for both workshops!*
*Cannot be combined with any other discounts.
INCLUDED WITH THESE WORKSHOPS:
Participant notebook(s) consisting of presentation slides
Various handouts and access to post workshop resources
Opportunities to "get in front of the camera" and receive immediate constructive feedback
Increased confidence in your abilities to effectively deal with the media
Link to post-workshop resources (Successful Media Relations workshop only)
Certificate(s) of completion
PROFESSIONAL COMPETENCIES
Citizen-Centered Communications
E-Communications
Marketing
Research and Analysis
Strategic Communications Planning and Advice
Written Communications