Meet the Instructor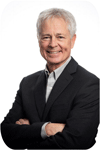 Don Smith
Don Smith is a CEC Associate and a former Government of Canada communications executive. He worked in a number of departments, including the Privy Council Office, providing advice and support to ministers' offices and senior public service executives.
---
Testimonials
"The practical application of the interviews as well as the experience of the course instructor was really motivating."
"The ability to share constructive criticism and hear about the experiences of the other students with the media made for a very practical learning environment."
"I enjoyed deconstructing our interviews/exercises in a fun and non-threatening environment."
"It was a fun course to attend. Great examples of what to do and what to avoid. Concrete examples were really useful."
"Extensive mock interviews and analysis was very helpful. Small class size is ideal."
"It was extremely valuable to have the course taught by a professional in the field who was on the "reporter" side. I appreciated the "behind the scenes" insights."
"This course offers the right balance between structure, process, techniques and evaluation of simulated interviews."
"I liked the blunt feedback, the difficult questions and the discussions among participants. This is an excellent course! Every public servant that might deal with the media should have to take this course."
"I learned so much from doing the mock interviews - so much that I wish we had time to do even more."
---
G018
MEETING THE MEDIA: THE ESSENTIALS
NOTE: The workshop content described below will be delivered through ZOOM ONLINE on two consecutive half-day sessions. Agendas and other relevant workshop documentation will be sent to you by the workshop instructor at least three days prior to the date of the first session.
WHY SHOULD YOU ATTEND?
The ability to deal effectively with the media in interview situations is an important skill for communicators and anyone whose work includes a media / communications / information-provision dimension. This workshop is designed for those who occupy a position where they may, as part of their job, have to be available to media or who would like to expand their professional skills - in fact, even if you're not directly invovled with media, the skills and techniques learned in this workshop are invaluable when presenting, briefing, speaking in meetings, dealing with committees or on similar occasions. They can be applied whether the audience is the boss, other bosses, colleagues, stakeholders, the public or members of the media.
WHAT WILL YOU LEARN?
What's news, story selection, coverage drivers, differences between media
The basic Do's and Don'ts of dealing with the media
How to negotiate an interview - how to develop a strategy, prepare and stay in control
Dealing with difficult questions
Giving radio and television interviews
WHAT WILL YOU TAKE AWAY?
Participant notebook consisting of presentation slides
Hand-outs
A copy of your mock-interview(s) - if requested
Increased confidence in dealing with media
PROFESSIONAL COMPETENCIES
Thinking Things Through: Innovating through analysis and ideas
Engagement: Working effectively with people, organizations and partners
CEC MEDIA TRAINING MEETS GOVERNMENT OF CANADA COMMUNICATIONS POLICY REQUIREMENT
SECTION 20 OF THE GOVERNMENT OF CANADA COMMUNICATIONS POLICY STATES THAT:
Officials designated to speak on an institution's behalf, including technical or subject-matter experts, must receive instruction, particularly in media relations, to carry out their responsibilities effectively and to ensure the requirements of their institution and this policy are met.
Agenda
8:45 - 8:50
Introductions and Workshop Overview
8:50 - 10:00

Media 101


Media characteristics and operation: overview of radio, television print media; the Internet. What media want; how they get it; what they do with it when they get it – or don't get it. Key aspects: media as opportunity; the idea of control; building and maintaining credibility - do's and don'ts.


10:00 - 10:15
Break
10:15 - 11:00
Negotiating the Terms of and Preparing for the Interview; the Print and Radio Interview


When the first call comes: negotiating the ground rules. Preparing: getting ready; developing a personal interview plan and strategy; avoiding pitfalls. The length and depth of print versus other interviews; the role of the voice and language in radio interviews; the interview plan; tips and techniques.

11:00 - 12:30

Exercise: Giving the Radio Interview

Each participant will undertake a recorded radio interview. Playback and feedback identifying strengths and areas for improvement.

12:30 - 13:30
Lunch
13:30 - 14:30

Bridging and Deflecting Techniques, Difficult Questions and Giving Answers

Questions that are: direct; vague; partly true; based on erroneous information; emotional; hostile; hypothetical; personal. Conflicting agendas: you've agreed on what you will talk about but you and the journalist may have different agendas. Techniques for dealing with difficult questions: talking about what you want to talk about.

14:30 - 15:00
Preparing for the Television Environment and Interview


An environment where impressions trump content; attitude; facial expression; body language; dress; hair; etc.

15:00– 15:15
Break
15:15 - 16:15
Exercise: Giving the Television Interview


Each participant will undertake a recorded television interview. Playback and feedback identifying strengths and areas for improvement.

16:15 - 16:30

Wrap-up and Workshop Evaluation

Participants will complete a short evaluation