Meet the Instructor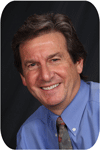 David Kardish
David Kardish, APR, is a founding partner and current President of the Centre for Excellence in Communications.
---
G104
FUNDAMENTAL COMMUNICATIONS COMPETENCIES:
Active Listening, Assertiveness,
Problem Solving & Decision Making
WHY SHOULD YOU ATTEND?
This creative and fast-paced interactive workshop has been designed for those individuals who would like to improve their communication skills: the life skills used every day to communicate and interact with others in our professional and personal lives. This workshop will focus on improving participant communication skills in active listening, assertiveness, negotiation, problem solving, and decision-making. These are the most important of all interpersonal communication skills.
Individuals with strong communication skills are much more likely to succeed. Employers, whether in the public, private or voluntary sectors, are always on the lookout to hire and advance the careers of individuals with well-honed communication skills. While there are many professional development programs that focus on oral and written communications very few programs focus on the interaction of active listening, assertiveness, negotiations, problem solving, and decision-making.
Employees with strong communication skills clearly stand out from the crowd. These individuals are more productive and more successful as a result of the quality of their working relationships with peers, employees, supervisors, clients and others. Such individuals can quickly rally and sustain the support of others to successfully manage complex work assignments. Equally, they possess the skills necessary to deal with difficult issues in a straightforward manner, listen well to the ideas and concerns of others, problem-solve to support employers, colleagues and reports, and demonstrate a calm respectful assertiveness when engaging others.
WHAT WILL YOU LEARN?
This workshop will concentrate on the communications skills today's professionals require for success. Specifically, this professional development workshop will focus on the communication skill sets that employers' value most:
Active listening skills;
Assertive communications;
Negotiation;
Problem solving; and
Decision-making.
During this workshop, participants will acquire the following learning outcomes:
Listen actively to others and, thereby, provide candid feedback to employers, colleagues and reports;
Express ideas and views in a positive, respectful but assertive manner;
Know how to problem solve and, thereby, facilitate conversations to better manage organizational and inter-personal difficulties;
Understand the fundamentals of negotiations and know how to avoid common pitfalls; and
Take decisions that matter, know how to stand by the decisions taken over the long-term and know when a decision requires revision.
WHO SHOULD ATTEND?
This workshop is intended for today's highly motivated professionals who want to advance their communication skills and careers.
INCLUDED WITH THIS WORKSHOP
Notebook consisting of presentation slides
Exercises, case study and handouts
Certificate of completion
PROFESSIONAL COMPETENCIES
Engagement
Oral Communications
Problem Solving
Influencing
Negotiating
Agenda
8:45 - 9:15
Introduction

The workshop participants will introduce themselves and outline their expectations and learning objectives
The instructor will outline the workshop learning opportunities and planned processes

9:15 - 10:00
Active Listening:
The Most Powerful of all Non-Verbal Communication Skills

Participants will learn how active listening is essential to communication otherwise critical information will be missed or misunderstood
Participant discussions will focus on how to listen actively to another person and how the act of 'listening' and 'hearing' differ

10:10 - 10:15
HEALTH BREAK
10:15 - 11:15
Assertive Communications:
Make Interventions that are Assertive and Respectful

Participants will learn how to express their thoughts, ideas and suggestions in a honest and appropriate manner
In particular, participants will learn how to be assertive while remaining respectful of the thoughts, feelings and beliefs of others
Participants will discuss and clearly differentiate assertive communications from aggressive communications
Participant conversations will conclude on techniques designed to influence others through embedded suggestions

11:15 - 12:00
Case Study Exercise
12:00 - 1:00
LUNCH
1:00 - 1:45
Negotiation:
Being Skillful While Avoiding the Manipulation of Others

Participants will discuss the art of negotiation and why more employers regard strong negotiation skills as an important component of an employee's communications tool kit
Discussions will focus on understanding manipulation techniques — put-downs, bulldozing and spurious logic — often used in negotiations and how to resist and counter them

1:45 - 2:30
Problem Solving:
The Stages and Techniques of Problem Solving

Participants will learn why employers and organizational colleagues value problem solvers
The participants will discuss the specific stages of problem solving and learn how problem solving techniques can be employed to resolve conflicts and disagreements

2:30 - 2:45
HEALTH BREAK
2:30 - 3:30
Decision-Making:
Taking Decisions That Matter

Participants will learn how to improve and further refine their decision-making skills
Participant conversations will focus on the importance of decision-making and the meaningful role for decision-makers in today's fast moving and evolving organizations

3:30 - 4:15
Case Study Exercise
4:15 - 4:30
Wrap-up and Workshop Evaluation

Participants will have an opportunity to ask final questions and discuss remaining issues and/or concerns
The participants will be asked to complete a short evaluation of the workshop