The 411
This workshop is only available on an in-house basis. Email us for pricing and to arrange for delivery of this workshop to your team.
---
Meet the Instructor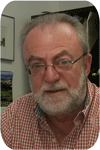 Josef Jurkovic
Josef Jurkovic is a CEC director and founding partner. He has over 35 years of public and private sector experience across diverse areas of internal and external communications, public consultations, branding and marketing.
---
Testimonials
"Very useful and informative - stimulated my interest in internal communications"
"The group exercises afforded the opportunity of combining others' experiences"
"Helpful in my day-to-day job"
---
G003
INTERNAL COMMUNICATIONS:
BEST PRACTICES
WHY SHOULD YOU ATTEND?
This workshop is designed to tune up and strengthen understanding of, and skills in, various aspects of internal communications, as well as to bring examples of best practices from various organizations.
WHAT WILL YOU LEARN?
The workshop will focus on:
What is internal communications - principles, linkages and definitions
Key issues and drivers of internal communications
Diverse approaches to internal communications
What others do and do not and why
What works and what doesn't - sine qua non of best internal communications practices
Importance of research, monitoring and evaluation
Linkages to external communication
An integrated strategic approach to planning, developing and implementing internal communications
WHAT WILL YOU TAKE AWAY?
Workbook with checklists
Exercises and handouts
FEDERAL GOVERNMENT COMPETENCY
Engagement: Working effectively with people, organizations and partners
Agenda
8:45 - 9:10
Introductions and Workshop Overview
9:10 - 10:30
What is Internal Communications?

The Government of Canada Communications Policy
Definitions, principles and linkages
Issues and drivers of internal communications in the public sector
"Impact mapping"
Key challenges

10:30 - 10:45
Break

10:45 - 12:15
Internal Communications Approaches

Addressing diverse communications needs
From "HR" to "change" to "crisis communications"
What systems do we use and when
ABCs of internal communications approaches

Exercise: Building an internal communications system
12:15 - 13:15
Lunch
13:15 - 14:45
Effective Internal Communications - The Public Sector's Sine Qua Non

What works
What doesn't work
How do we find out
Do's and don'ts of internal communications research, monitoring and evaluation

Exercise: Designing a cost-effective internal communications monitoring framework
14:45 - 15:00
Break

15:00 - 16:15
An Integrated Strategic Approach to Internal Communications

Internal communications matrix
Linkages to organizational strategies and business plans
Internal versus external communications
Planning, developing and implementing internal communications

Exercise: Developing an internal communications strategy for flexibility and change
16:15 - 16:45
Wrap-up and Evaluation

Participants will complete a short evaluation