Meet the Instructor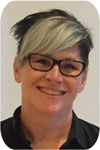 Stacey Simpson
Stacey Simpson is a CEC associate who has worked in communications and web/social media for numerous federal government departments and other public sector organizations both as a Public Servant and a consultant for over 12 years. She has extensive knowledge in communications planning for internal and external stakeholders, social media and web design, as well as the development of print and online graphics, and marketing pieces.
---
Testimonials
"The trainer was well prepared and a good communicator. She could easily adjust the materials to those who knew less about infographics but still keep those more adept interested in what was being presented."
"The examples of different types of infographics was very useful."
"Excellent hands-on exercises allowed us to apply what we were learning using the tools discussed in class."
"Lightbulb moments about how to identify approaches based on the info available."
---
G112
DESIGNING AND CREATING INFOGRAPHICS
NOTE: The workshop content described below will be delivered through ZOOM ONLINE on two consecutive half-day sessions. Agendas and other relevant workshop documentation will be sent to you by the workshop instructor at least three days prior to the date of the first session.
WHY SHOULD YOU ATTEND?
We live in an over-stimulating world where data is constantly being thrown at us. Although we place a great importance on text, it is proven that images are more easily processed and retained.
With this 2-day, hands-on workshop, you will learn how to communicate using graphics and turn complex data into a visually compelling story that will engage the user and allow them to digest the information in a more meaningful way. And more importantly, create content they will want to share!
WHAT WILL YOU LEARN?
How to work with Data
Visual Storytelling
Types of Infographics
Designing illustrations
Icon Design
Tips and tricks for creating more engaging images
WHAT WILL YOU TAKE AWAY?
Participant notebook consisting of presentation slides
In-class, hands-on experience in creating infographics
Certificate of completion
WHO SHOULD ATTEND?
Communications professionals who understand the importance of visual content and are looking to add an extra layer to their content.
PRE-WORKSHOP ASSIGNMENT
Choose a case study or topic that you can use to build your infographic. Collect data and information regarding your area of interest and think about what audience you want to reach.
Agenda: Day 1
9:00 - 9:15
Introductions and Workshop Overview

Participant introductions and workshop expectations
Instructor introduction, workshop overview and learning outcomes

9:15 - 9:45
The Fundamentals

What is an infographic?
Why use an infographic?
Samples – the good, the bad, the ugly

9:45 - 10:00
BREAK
10:00 - 10:45
What Type of Infographic?

Different styles and best practices
Data sources for stories

10:45 - 11:00
BREAK
11:00 - 11:30
Telling your Story:

Determining what to visualize
Finding your story
Structuring the narrative

11:30 - 12:00
Building your Toolkit

Explore free programs
Stock images and icons
Agenda: Day 2
9:00 - 9:45
The Creative Process

Colour theory
Typography
Mood boards

9:45 - 10:00
BREAK
10:00 - 12:15
Using Canva to Build an Infographic

Work through building an infographic as a group

12:15 - 12:30
Q&As