The 411
DATE NOT SET
8:45 a.m. - 4:30 p.m.
CEC Training Facility
1900 Merivale Road, Suite 206
Ottawa, ON K2G 4N4
$675 (+hst)
Discounts available.
Registration Closed
---
Meet the Instructor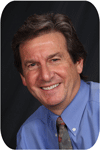 David Kardish
David Kardish, APR, is a founding partner and current President of the Centre for Excellence in Communications.
---
G093
INTERNAL CONSULTING & ADVISORY SKILLS
WHY SHOULD YOU ATTEND?
The CECís Internal Consulting and Advisory Skills workshop is intended for anyone working in an advisory capacity whether in the public, private or voluntary sector. Account Executives, Internal Consultants and Strategic Advisors are usually called upon at a moments notice to provide solution-oriented advice on a wide range of complex and highly-charged issues that require a mix of skills: strategic, diplomatic, knowledge-based and results-oriented. This professional development workshop will provide participants with the insights, techniques and tools necessary to become a sought after and trusted advisor.
WHAT WILL YOU LEARN?
This workshop will help those working in an advisory capacity to learn new skills and techniques in the following areas:
Learn how to incorporate strategic and critical thinking stratagems into the advisory function;
Determine how to build trust and create reputational capital with clients;
Acquire the communications skills necessary to successfully advise diverse clients and client groups;
Understand and appreciate the nature and scope of the advice that clients want to receive;
Secure sustained client buy-in and support; and
Learn how to challenge clients with tact and diplomacy.
WHO SHOULD ATTEND?
This workshop will be beneficial to all of those individuals who are required to advise and brief upwards in the public, private and/or voluntary sector.
WHAT WILL YOU TAKE AWAY?
Workbook with checklists
Exercises and handouts
PROFESSIONAL COMPETENCIES
Thinking Things Through: Innovating through analysis and ideas
Engagement: Working effectively with people, organizations and partners

Agenda
8:45 - 9:00
Introductions and Workshop Overview

Participants will introduce themselves (position and responsibilities) and give one illustration of how she/he provides advice to their respective clients
Participants will also be asked to describe one challenge that they would like to resolve when providing advice

9:00 - 9:30
Strategic and Critical Thinking

Participants will engage in a discussion on the concepts associated with strategic and critical thinking and how these concepts relate to being an account executive, internal consultant or strategic advisor

9:30 - 10:30
The Role of the Advisor

Participants will focus on the roles and responsibilities commonly associated with being an account executive, internal consultant or strategic advisor

10:30 - 10:45
HEALTH BREAK
10:45 - 11:30
The Road to Trust and Reputation

Participants will discuss proven approaches for building trust, creating reputational capital and establishing a sustained long-term client-focused relationship

11:30 - 12:15
Exercise

Working in small groups, the participants will identify the primary challenges and/or barriers faced when providing consulting services to clients

12:15 - 1:15
LUNCH
1:15 - 2:00
Securing and Sustaining Client Buy-In

Participants will discuss techniques for securing client buy-in and appreciation for the advice provided

2:00 - 2:30
The Skillful Consultant/Advisor

Participants will discuss the essential skills required by advisors/consultants

2:30 - 2:45
HEALTH BREAK
2:45 - 3:30
Exercise

Working in small groups, the participants will develop strategies designed to overcome the challenges and barriers identified in the previous exercise session

3:30 - 4:15
Managing the Challenge Function

Participants will discuss the importance of the challenge function and how to manage and maintain it

4:15 - 4:30
Re-cap, Wrap-up and Session Evaluation

The participants will have an opportunity to ask final questions, discuss remaining concerns and complete a workshop evaluation