Meet the Instructors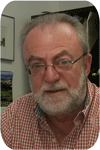 Josef Jurkovic
Josef Jurkovic is a CEC director and founding partner. He has over 35 years of public and private sector experience across diverse areas of internal and external communications, public consultations, branding and marketing.
---
G077
FEDERAL GOVERNMENT IS-6 COMMUNICATIONS COMPETENCIES
+ 3hrs COACHING
NOTE: The workshop content described below will be delivered through ZOOM ONLINE on four consecutive half-day sessions. Agendas and other relevant workshop documentation will be sent to you by the workshop instructor at least three days prior to the date of the first session.
WHO SHOULD ATTEND?
This two-day workshop and its half-day additional one-on-one coaching component has been developed specifically for experienced IS-5 communications team leaders and for IS-6 communications managers and deputy directors. A maximum of 10 participants will be accepted for each session.
WHAT WILL YOU LEARN?
This highly interactive workshop and coaching program focuses on:
Key competencies required of seasoned communicators at the IS- 5 and 6 levels;
Effective behaviours expected of senior communicators, including:

established leadership competencies (Treasury Board standard);
interpersonal and management skills;

Strategic thinking for senior communicators;
Effective skills for team leaders and senior communications advisors;
Key communications and management issues, challenges and solutions;
Roles of senior communications advisors, including the challenge function and dealing with Ministers' offices;
Importance of and approaches to internal and horizontal communications;
Approaches and best practices in issues and crises communications and management;
Effective written and oral briefings - expectations and best practices;
Building and maintaining trust with clients, stakeholders, colleagues and senior managers;
Getting the most out of the one-on-one coaching session.
IN-CLASS DISCUSSIONS, INDIVIDUAL COACHING AND PRACTICAL TOOLS
In addition to 'in-class' learning through formal presentations, discussions and exercises, participants will receive proven and actionable tools and templates to help improve their performance. The small size of the group and the presence of two experienced facilitators will ensure that content is tailored to the needs and expectations of participants.
After the two-day in-class workshop is completed, each participant will be entitled to three hours of one-on-one coaching with a senior CEC instructor — an $825 value. This coaching, to be completed within two months of the workshop, will be adapted to the specific skill-set, experience and career aspirations of each participant and will include a video simulation to hone presentation skills.
PRE-WORKSHOP ASSIGNMENT
Confirmed participants must complete a self-evaluation questionnaire, to be submitted to CEC no later than five working days before the workshop. Pre-workshop reading, as well as completion of a career profile questionnaire and a review of the case study, are mandatory. Overall, this preparatory work will require approximately three hours of a participant's time.
WHAT WILL YOU TAKE AWAY?
Workbook
Exercises and handouts
FEDERAL GOVERNMENT COMPETENCIES
Values and Ethics: Serving through integrity and respect
Strategic Thinking: Innovating through analysis and ideas
Engagement: Mobilizing people, organizations and partners
Management Excellence: Delivering through action management, people management, financial management
Agenda - Day 1
8:45 - 9:30
Introductions and Workshop Overview; Expectations; Challenges
- Facilitators introduce themselves and present the workshop's objectives and agenda.
- Participants will have three minutes each to introduce themselves, define their workshop expectations and describe one major challenge they encounter in their work.
9:30 - 10:00
Review of Pre-workshop Assignments
- Discussion on key words and definitions
- Clients, stakeholders and audiences
- Responsibilities and accountabilities
- Results-based, strategic and tactical communications
10:00 - 10:30
CCO's Competencies Profile for IS-6 Communications Advisors and Managers - Overview of the expected IS-6 competencies, as defined by the Communications Community Office
- Review of the Competencies self-assessment grid
- What is expected?
10:30 - 10:45
Break
10:45 - 11:30
Effective Managers' Behaviours
- Review and discussion of Treasury Board's 'Key Leadership Competencies and Behaviours'
- Focus on the centrality of communications and interpersonal skills.
Mini Exercise
11:30 - 12:15
Strategic Thinking
- How to think and act strategically in planning and providing communications advice and services
- How to meet the challenges and expectations of senior communicators
Mini Exercise
12:15 - 13:15
Lunch: Guest speaker: "Critical Thinking"
Janice Francisco, President, BridgePoint Effect
13:15 - 14:15
Case Study, Part 1
14:15 - 15:00
Team Leadership (1)
- Different types of teams
- What is a team leader? How to practice effective team leadership?
- What do clients, supervisors and your team members expect from you?
- What can you expect from clients and team?
- How to ensure effective team liaison and consultation
15:00 - 15:15
Break
15:15 - 16:15
Team Leadership (2)
- Team psychology
- Roles of the Team Leader
- What is and how to practice Situational Leadership?
Mini-Exercise
16:15 - 16:30
Wrap-up of Day One: Qs and As
Agenda - Day 2
8:45 - 9:00
Re-cap of Day One and Review of Day Two Agenda
9:00 - 9:45
Roles of the Senior Communications Advisor
- The essential ingredients
- Before/During/After roles
- How to ensure effective advisory services: Actions, attitudes and behaviours
9:45 - 10:15
Exercising the Challenge Function
- What is the challenge function?
- How to constructively challenge your clients and yourself
- Role of senior managers
10:15 - 10:30
Break
10:30 - 11:15
Case Study, part 2
11:15 - 12:15
Horizontal Communications
- Key principles of successful internal communications
- What works and what does not
- Importance of communicating horizontally
- Roles, responsibilities and challenges of horizontal communications
Mini-exercise: Organizational Communications Health Quiz
12:15 - 13:00
Lunch
13:00 - 13:30
Issues and Crisis Communications
- Overview of best practices in issues and crisis communications
- Tracking and managing issues
- Why and how issues become crises
13:30 - 14:15
Case Study, part 3
14:15 - 15:00
Effective Briefing
- Written and oral – which is most important?
- What makes for effective briefings?
- Audience understanding and differentiation
- Best practices, do's and don'ts
Mini-exercise
15:00 - 15:15
Break
15:15 - 15:45
Importance of Trust
- What is Trust and why does it matter?
- How to build and maintain trust within your team and with clients and stakeholders
- What are senior managers looking for?
15:45 - 16:15
Bringing it all together
- Review of key challenges
- How to get the most out of the one-on-one coaching
16:15 - 16:30
Wrap-up and Evaluation
- Participants will complete a short evaluation