The 411
March 28, 2019
8:45 a.m. - 4:30 p.m.
CEC Training Facility
1900 Merivale Road, Suite 206
Ottawa, ON K2G 4N4
$675 (+hst)
Discounts available.
---
Meet the Instructor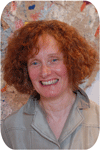 Carolyn Brown
Carolyn Brown is a science and medicine writer and editor with 18 years' experience at Canada's two largest scientific publishers - Canadian Medical Association publications and NRC Research Press.
---
Testimonials
"I liked the practical aspects, choosing a specific article and being able to flesh out ideas. The personal attention was really beneficial."
---
G082
FEATURE ARTICLE WRITING
WHY SHOULD YOU ATTEND?
You've written reports, or news stories, or maybe scientific papers. But now you want to explain your story to a broader audience reading a magazine or newsletter, or to take your readers beyond the facts to an in-depth understanding of the issues. You want to write a feature article.
What is a feature, and how does it differ from other forms of writing? How do you go about researching, outlining, and writing a feature? Why is it one of the toughest types of story to write, yet one of the most rewarding?
If you want to write a feature that pulls in readers from the first paragraph and keeps them glued to the page until the last, then this workshop is for you.
Participants will read excellent features, to understand what makes them features, and what makes them work. They will learn how to make sure they have all of the information and interviews they need before putting pen to paper. And then they will learn how to structure the story and how to approach the writing in an original, fresh way. Group interaction and inspiration are part of the experience, sharing ideas and approaches in a constructive environment. Come with ideas for feature stories you would like to write.
WHAT WILL YOU LEARN?
How to identify a feature, and how it differs from other stories
Research needed to prepare a feature
Finding and approaching interview targets
Conducting interviews specifically for features
Common structures for features
Preparing an outline
Deciding what to include and leave out
Writing creatively - finding inspiration and fresh ways of saying old things
The all-important beginning and end of a feature
Why the three asterisks?
Drafting and rewriting
WHAT WILL YOU TAKE AWAY?
Examples of good features
Workbook
List of resource material for further reading
Ideas, research plan, outline and some draft writing for your own feature story
PROFESSIONAL COMPETENCIES
Thinking Things Through: Innovating through analysis and ideas
Agenda
8:45 - 9:15
Introductions and Workshop Overview
9:15 - 10:30
What is a Feature?

Read and discuss examples
Contrast with other types of writing/stories
Ideas for features - keeping the scope right
Exercise: prepare and share ideas

10:30 - 10:45
Break
10:45 - 12:00
Researching a Feature

Having a research plan
Finding the facts - sources
Interview "hit list"
Exercise: prepare a research plan for your feature
Interviewing for a feature
Exercise: interview a colleague
Risk of "over-researching"

Feature Structure

Common structures with examples
Exercise: pick a structure for your idea

12:00 - 13:00
Lunch
13:00 - 14:30
Prepare an Outline

What an outline looks like
Deciding what to put in and leave out
Organizing the pieces
Exercise: prepare an outline for your story

Put Pen to Paper

Creativity - say something original, in a new way
Exercise: creative writing
Beginnings and endings: key to a good feature
Exercise: write the beginning and end

14:30 - 14:45
Break
14:45 - 16:20
Put Pen to Paper (Continued)

How to structure the body, using the outline, leaving breaks
Head and deck

From Paper to Press

First drafts and rewrites
Getting feedback
Negotiating with editors
The publication process

16:20 - 16:30

Wrap-up and Workshop Evaluation

Participants will complete a short evaluation