The 411
DATE NOT SET
8:45 a.m. - 4:30 p.m.
CEC Training Facility
1900 Merivale Road, Suite 206
Ottawa, ON K2G 4N4
$675 (+hst)
Discounts available.
Registration Closed
---
Meet the Instructor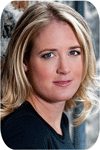 Vicki Schouten
Vicki Schouten is founder and CEO of Vinyl 21 Communications Inc., an Ottawa-based social media management and digital marketing agency that specializes in providing strategic advice on social media campaigns, website development and mobile marketing solutions to small and medium sized firms across North America.
---
Testimonials
"With such a complex topic it was refreshing to get practical advice on layout and keeping it simple"
"It was great to visit websites that the students chose for discussion - it added an element of realism"
"Great informal atmosphere"
---
G048
EFFECTIVE WEB WRITING
WHY SHOULD YOU ATTEND?
Government departments and corporations spend thousands of dollars in updating their web sites. But all of that expense and effort is for naught if few people notice. Poorly communicated web sites fail to deliver on transparency, accountability and access for all.
This powerful and content rich workshop will show you how to write web content that not only gets noticed immediately but also is understood and inspires action. Completion of the workshop and using the techniques illustrated will ensure value for dollar spent on government and corporate web sites and increase user follow-up.
Engage your audience with enticing content that exudes relevance, impact and urgency. Deliver web content that meets the rigorous demands of today's hurried, distracted and impatient audience. Writing for the increasingly popular mobile website will also be examined.
Be sure to bring samples of your existing web content, as this workshop will include an interactive critique session addressing some of the pros and cons of government and corporate sites.
WHAT WILL YOU LEARN?
This workshop is designed to improve the credibility and readability of your web site to more effectively reach your audience. In turn, your audience will be able to make informed decisions and act on the information you provide.
You will learn the following:
What new studies and today's web site consumers have to say about government and corporate web sites and user habits, how users judge a web site (these findings will surprise you) and why the standards of web writing differ from those of print.
How to write headlines, subheadings and captions that engage the reader right away and keep them on your site.
How to write paragraphs for the web that make readers want to read everything.
How to visually structure web content (a recent Stanford University study revealed that the appearance of content is as important, or more important, than the content itself!)
How to avoid the most common web writing mistakes
How to write links, navigation and menus to lead the reader into deeper content.
How to structure your home and inner page content so there is a natural, progressive flow.
How to make your site search engine friendly.
When to use audio and video and make certain your media is accessible to all users of the web site.
How to write government mandate, policy and program information that engages the reader, stays within CLF (Common Look and Feel) guidelines, is understood and facilitates action.
How to draw readers into a written dialogue that makes them feel part of your message.
WHAT WILL YOU TAKE AWAY?
Workbook
Exercises and handouts
Agenda
8:30 - 8:50

Introductions and Workshop Overview

8:50 - 9:30
What are they saying about us?

Studies, trends and comments from government and corporate web users; what they like and dislike; how they use your web site.

9:30 - 10:00
Getting Attention

Learn common web writing mistakes to avoid like the plague! Discover web headline, subheading and captioning techniques that work every time.

10:00 - 10:30
Paragraph Writing

How to structure web content and write detailed text. Learn about the visual aspects of text, limit scrolling and write to keep the reader engaged.

10:30 - 10:45
Break
10:45 - 11:30
Links

Writing links, navigation and menus that lead the reader through your content.

11:30 - 12:30
Exercise

Participants will write headlines and menu items for key content on their web sites followed by group discussion and analysis.

12:30 - 13:30
Lunch
13:30 - 14:30
Getting Found

Writing so Google and other search engines will find you; the latest and most effective search engine techniques; alt tags and writing for universal access (people with disabilities).

14:30 - 15:00
Multimedia and E-mail Newsletter Writing

Communicating via video, audio and e-newsletters; tips for writing content for multimedia and email newsletters.

15:00 - 15:15
Break
15:15 - 16:15
Case Study Exercise

The group will review some of their web sites and discuss pros and cons and ways in which content can be improved based upon the workshop content.

16:15 - 16:30
Wrap-up and Workshop Evaluation

Participants will complete a short evaluation.