The 411
This workshop is only available on an in-house basis. Email us for pricing and to arrange for delivery of this workshop to your team.
---
Meet the Instructor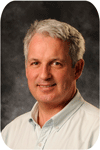 Scott Hannant
Scott Hannant is a seasoned media and communications professional. In 2010, he wrapped up a 30-year career in journalism as News Director at CTV Ottawa, one of Canada's most successful television newsrooms.
---
Testimonials
"Loved the theoretical approach. I already took a hands-on course, but never got into a lengthy discussion on why we do something a certain way. I got my answers here."
"Practical tips and tricks for production. I feel more confident now to deal with compainies we may need to hire for video production."
---
G087
CREATING VIDEO STORIES
Harnessing the Power of Video for Websites and Social Media
NOTE: Due to the nature of this workshop, a maximum of 10 participants will be accepted into any scheduled session(s).
We live in a social media universe dominated by information rich video. Videos go viral. Text does not. It is estimated that close to 80 percent of all traffic on the Internet is now video. Modern communications professionals are content creators.
The price of video equipment is dropping. It is becoming easier to use. Video is a cost effective and powerful tool for communicating internally and externally.
So, if you work in communications – or even if you don't – you'll likely be called upon to use video to tell audiences about your organization and what it's doing. Your video may be aimed at colleagues or clients, traditional media or social media. You may be telling a story about a new program or product, what is going on in particular work units or featuring interesting individuals.
This practical, hands-on workshop is designed to show the basics of using video to tell stories that communicate. It includes conducting mock interviews and reporting to provide hands-on experience of different video techniques, gain familiarity with using equipment and editing.
WHAT WILL YOU LEARN?
How to:
Identify and tell a story using words, images, and audio with content that draws in viewers
Recognize the key elements of compelling visual stories.
Focus on the audience – put their needs first and develop content that is audience-driven, simple and straightforward
Interview people so they share and transmit their stories, messages and information
Determine what video story form works best for you and/or in different circumstances – First Person Narrative; Testimonial; Event Coverage; Voice-Over; Interview
Shoot sequences that are the chapters of any video story
Use a basic non-linear video editing program
WHO SHOULD ATTEND?
Professionals who recognize the increasing power of video as a communications tool and who understand the need to master the essentials of visual story production.
Agenda
8:45 - 9:30

Introductions, Workshop Overview and Video Variety

Video communication comes in many forms. It can be a practical how-to guide, a video blog, an engaging human story, or simply a visual inventory.
A compelling overview of video in all its forms with working examples from the Internet.
What will work for you? Participants will discuss the best uses of video in their workplace.

9:30 - 10:30

So... What's Your Story?

Who do you want to watch? Identifying your audience.
What do you want to tell them? Identifying your key message.
What's the best format? Based on who you want to reach and what you want to say, we'll look at the best way to tell your story.
Story lines. Story boards. And scripting. Coming up with a video plan.

10:30 - 10:45

Break

10:45 - 11:15

Video Elements

You can tell with text. You can SHOW me with video.
What makes a good visual story... good... visually?
Understanding visual elements that make a video worth watching.
Exploring picture and sound opportunities in your workplace.

11:15 - 12:00

Creating Content Part 1

The gear. What equipment does it take to create video content?
Simple guidelines to successful video.
Story lines. Story boards. And scripting. Coming up with a video plan.

12:00 - 12:30

Lunch

12:30 - 14:00

Creating Content Part 2

Action! Now the fun part. Take your best 4 shots. A wide medium and close up view of video.
Learn the 180 rule. Or, why all of the TV cameras are on one side of the rink or field… and why you should care.
Listen up... The basics of audio.

14:00 - 14:15

Break

14:15 - 15:15

Focus on Messaging and Interviewing

Teaching your boss to speak in quotes you can shoot and post.
The art of the interview. How to avoid yes/no questions.
Prompting people to tell their own stories.
Shooting the interview. All the angles.

15:15 - 16:00

Editing Essentials

Using the iMovie program, we will edit some of the video sequences shot earlier in the afternoon.

16:00 - 16:30

Recap and Workshop Evaluation

Participants will discuss the lessons learned and complete a short evaluation of the course.