The 411
August 14, 2019
8:45 a.m. - 4:30 p.m.
CEC Training Facility
1900 Merivale Road, Suite 206
Ottawa, ON K2G 4N4
$675 (+hst)
Discounts available.
---
The 411
February 20, 2020
8:45 a.m. - 4:30 p.m.
CEC Training Facility
1900 Merivale Road, Suite 206
Ottawa, ON K2G 4N4
$675 (+hst)
Discounts available.
---
Meet the Instructor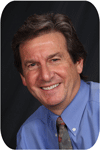 David Kardish
David Kardish, APR, is a founding partner and current President of the Centre for Excellence in Communications.
---
Testimonials
"Thank you, David! There are many factors I will be able to now consider in crafting a risk comms plan for my unit."
"Made me realize the importance of making a plan - anticipate and be ready."
"Concrete ideas for dealing with and preparing for crisis communications. Good group exercises to illustrate the concepts."
"Keeping pace with the current environment, like this course did with social media/cyberspace, is very important."
"This is the best course I have ever enrolled in during my career (10 years in GOC). Great work and a lot of fun! Thank you."
"The course was logical, well thought out and interactive. It provided tools that I can take away and implement."
"Mr. Kardish has a very engaging teaching style and promotes open conversation."
---
G009
COMMUNICATIONS FOR RISK,
ISSUES AND CRISIS MANAGEMENT
WHY SHOULD YOU ATTEND?
There will be a crisis! And suddenly the world changes - time appears to accelerate; the pressure of events and demands for action from on high intensify; media, stakeholders, key audiences and others are all calling, emailing, posting; the blogosphere is moving rumour to fact at incredible speed.
Sooner or later, as a trusted communications advisor, you will have to help manage a real life issue and/or crisis in your organization. For all involved, including you and your colleagues, it will be a frustrating, stressful, perplexing and confusing experience. You will be expected to support senior management by providing, on the spot, a full-blown communications strategy and action plan including timely, compassionate and accurate messaging, delivered through appropriate vehicles. And, just when you think that things could not get any worse, you will realize that the media, the public and even your colleagues are looking directly at you and wondering when you will make the issue or crisis go away!
Crises rarely emerge full-blown from some secret place. They incubate in the issues surrounding an organization, more specifically the unaddressed issue or issues, and these are usually known. And each presents risk. But, in the high-pressure world of government and politics, perception often trumps reality and drives people's assessment of the risks they may face. The ill-managed risk, then, makes your task even more daunting
There is, in fact, a continuum of issue, risk and crisis that communicators and others need to understand in order to be able to respond effectively. Damage to your organization's operational capacity and reputational capital could have been averted or at least mitigated, if only 'we had seen it coming'...
WHAT WILL YOU LEARN?
This workshop will show you how, through collaborative forward thinking and proven processes, the communications team can help manage and address issues and both prevent and address crises. The learning is structured around and focused on two key communications functions: issues management and crisis communications.
You will strengthen your knowledge and skills through presentations, discussions and simulations based on a case study covering the following:
Understanding the Risk — Issues — Crisis Continuum;
Understanding what issues and crises have in common and how they differ;
Learning the importance of perception, trust, credibility, reputation and the achievement of organizational objectives;
Appreciating and knowing how to take advantage of pro-active communications in the management, prevention and resolution of issues and crises;
Understanding the W-5 of risk and issues management;
Knowing your role and the role of others in your organization regarding risk and issues management and crisis communications;
Exploring and understanding the basic principles, processes and tools that support effective risk and issues management and crisis communication;
Reviewing the social media tools that can be successfully used for issues management and crisis communications;
Knowing how to manage and survive a crisis on the Internet;
Understanding the critical elements of a crisis communications strategy and action plan.
WHAT WILL YOU TAKE AWAY?
In addition to the course workbook and exercises, you will also take away useful templates, handouts and references.
PROFESSIONAL COMPETENCIES
Thinking Things Through: Innovating through analysis and ideas
Engagement: Working effectively with people, organizations and partners
Excellence: Delivering results
Agenda
8:45 - 9:15
Introductions and Workshop Overview

Participants will provide a brief overview of their respective roles and responsibilities and expectations for the workshop
The instructor will outline the course program

9:15 - 10:00
The Basics

Key definitions of issues, emergency and crisis will be clarified and connected to examples provided by participants
The risk-issue-crisis continuum
Discussion of how and why perception often prevails over reality and the importance of reputation and trust
The linkages between operational and reputational issues/crisis will be further explored
Clarification of the work undertaken by communicators on effective issue management and crisis communications
Discussion of roles and responsibilities in effective risk, issues and crisis communications

10:00 - 10:15
Break
10:15 - 11:15
Context and Conditions Common to Issues and Crisis Communications

Discussion of the context - such as growing partisanship, fierce media competition and the impact of social media and the conditions such as extreme speed, fear of failure and paralysis by analysis - common to issues and crisis communications.
Overview of effective issues management
Discussion of the 'W-5' of issues management
Participants will define the steps in managing issues and identify frequent sources of issues in the public sector.

11:15 - 12:15
Case Study Exercise

Participants working in small groups will identify issues and potential risks outlined in a case study and make recommendations on how these should be managed.

12:15 - 13:00
Lunch
13:00 - 14:00
How to Manage a Crisis and Respond Successfully

Differentiating between crisis management and crisis communications and how to manage communications during a crisis situation
The crisis communication lifecycle and the crucial importance of communications throughout the crisis and the strategic importance of the initial response to a crisis situation
The essentials of working with the media during a crisis situation, including how to establish and maintain a working relationship with the media

14:00 - 14:30
How to Survive a Crisis in Cyberspace

Discussion of surviving a crisis on the Internet and the impact of social media on issues and crisis communications
The fundamentals of using the Internet and social media as a communications tool help resolve an issue and/or a crisis situation

14:30 - 14:45
Break
14:45 - 15:45
Crisis Communications Strategy and Plan

Review of the key elements of a crisis communications strategy and action plan and the art of being strategic when time is short

15:45 - 16:30
Case Study Exercise

Participants working in small groups will develop a comprehensive communications response to a crisis situation

16:30 - 16:45
Wrap-up and Evaluation

Participants will complete a short evaluation