The 411
December 3, 2019
8:45 a.m. - 4:30 p.m.
CEC Training Facility
1900 Merivale Road, Suite 206
Ottawa, ON K2G 4N4
$675 (+hst)
Discounts available.
---
Meet the Instructor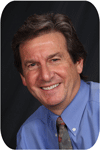 David Kardish
Mr. Kardish has over thirty years of experience working in all aspects of planning and communications in Canada and the United Kingdom. He has consulted to federal government departments, non-governmental organizations and private sector companies. Mr. Kardish has worked as a strategic planner, communications practitioner, evaluator, lobbyist, social marketer, and is a skilled adult educator, trainer and facilitator.
---
Testimonials
"The intimate and informal setting allowed us to engage in practical and beneficial discussions."
"The range of examples really served to clarify the theory."
"Both content and instructor are excellent."
"Great course! I came away with tools, tips and solid material to prepare change communications."
"Subject very interesting, relevant, well broken down and clearly explained. Enjoyed interacting with participants and instructor. Lots of great info and examples."
"One of the best instructed courses I have attended. This was a very pleasant course. I loved the location and class size. Well done."
"I really enjoyed the presenter and his many examples. He really knows what he's talking about and it showed!"
"A concise, comprehensive overview of everything that must be kept in mind when asked to contribute to a change management exercise."
---
G007
COMMUNICATING CHANGE AND TRANSFORMATION
WHY SHOULD YOU ATTEND?
Change has become a constant in most working environments. Organizations, whether in the public, private or voluntary sectors, increasingly find themselves in continuing states of complex change. The need to effectively and quickly communicate about change has, for many communications professionals, become a regular part of their organizational responsibilities. However, busy communicators may not be aware of the range of tools now available to inform key internal and external clients, stakeholders and audiences about change.
Communicating Change and Transformation has been designed to provide communications professionals with the tools, techniques and approaches necessary to articulate, build and sustain support for all manner of internal and external organizational change.
WHAT WILL YOU LEARN?
Participants will learn about:
The dimensions of change, including the types of change and various approaches to communicating about change;
Building and initiating change communications for internal and external clients, stakeholders and audiences;
The different change communications methodologies designed to engage key groups and individuals in planned change processes;
The different change communications methodologies designed to engage key groups and individuals in planned change processes;
The range of options available to communications practitioners to successfully move clients, stakeholders and audience groups from adversarial to supporting positions;
Proven communications approaches designed to limit resistance to change and information overload;
How to prevent under-communication and inconsistent messaging during periods of sustained and intense transformational change;
How to sustain trust and enhance organizational reputation during periods of intense change; and
How to build and implement a manageable and cost-effective change communications strategy and implementation plan.
WHAT WILL YOU TAKE AWAY?
Notebook consisting of presentation slides
Exercises and handouts
Agenda
8:45 - 9:00
Participant Introductions and Workshop Overview
9:00 - 9:45
Defining the Concept of Change

Participants will discuss the basic change concepts including the typical types of change found in the public, private and voluntary sectors.

9:45 - 10:30
The Pathology of Change

During this session, participants will explore the psychological processes individuals pass through during change as well as why some individuals resist change and what can be done to effectively manage and support both the 'passive' and 'active' resisters.

10:30 - 10:45
HEALTH BREAK
10:45 - 11:30
Exercise

Working in small groups, participants will identify and describe the nature of the barriers/challenges that their change communications must address.

11:30 - 12:15
How to Build a Change Communications Strategy

Participants will discuss and share information about the critical steps required to develop and implement an outcomes-based change communications strategy and implementation plan.

12:15 - 1:15
LUNCH
1:15 - 2:00
On Being a Change Communications Strategist

Participants will discuss the advice and guidance that they will need to provided to organizational leaders on strategic change communications
Participants will also discuss the range of efforts required to ensure that internal and external clients, stakeholders and audiences are change-ready.

2:00 - 2:15
HEALTH BREAK
2:15 - 3:00
Exercise

Working in small groups, participants will build specific change communications strategies designed to overcome the barriers/issues identified during the previous exercise session.

3:00 - 3:45
Tactics: Communicate Relentlessly


Participants will review a number of tried and tested communications approaches used in change communications including: face-to-face communications, small group meetings, storytelling, special events, print and electronic communications and more.

3:45 - 4:00
Re-cap and Evaluation