The 411
Date not set.
8:45 a.m. - 4:30 p.m.
CEC Training Facility
1900 Merivale Road, Suite 206
Ottawa, ON K2G 4N4
$675 (+hst)
Discounts available.
Registration Closed
---
Meet Instructor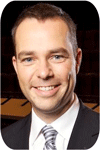 Carl Martin
Carl Martin is a fluently bilingual strategic communications and marketing specialist with experience in a wide range of areas including issues management, media relations, special events and brand development and management.
---
Testimonials
"Very interactive and kept us participating until the end"
"It was a small group so the focus was good"
"The casual atmosphere provided for a very good learning experience"
"The instructor provided relevant, interesting examples to help you understand"
---
G039
COMMUNICATING THROUGH HIGH-LEVEL EVENTS
WHY SHOULD YOU ATTEND?
Special events are opportunities to engage stakeholders and communicate face-to-face with key target audiences. A special event is one of the most direct and personal forms of communication resulting in greater transparency and accountability - increasingly critical considerations in the public sector environment. Events can also be complex and labour-intensive undertakings fraught with challenges that can affect the brand and reputation of an organization and its relations with stakeholders. The execution of a successful internal or external event requires strategic and systematic planning based on realistic results and a sound understanding of an organization's environment, stakeholders and audiences. This workshop outlines a step-by-step approach to high-level events planning and execution. It is designed for communications practitioners and others in the public sector who are tasked with planning and implementing - possibly working with contractors - various types of high-level events, including program launches, consultations, ministerial announcements, townhalls and others.
WHAT WILL YOU LEARN?
Identifying the elements of a successful and high impact event
Determining an organization's environment and stakeholder expectations
Developing a sound communications strategy for the event
Setting realistic event results to attain desired outcomes
Assigning roles and responsibilities to organizing committee members, and how to best allocate limited resources
Developing strategies on how to handle risks and challenges in order to avoid logistical nightmares
Dealing with the media before and during the event
Leveraging the impact of the event
Evaluating and measuring the impact of the event
WHAT WILL YOU TAKE AWAY?
Workbook with checklists and how-to-tips on planning and executing a successful high-level event.
FEDERAL GOVERNMENT COMPETENCIES
Thinking Things Through: Innovating through analysis and ideas
Engagement: Working effectively with people, organizations and partners
Agenda
8:45 - 9:00
Introductions and Workshop Overview
9:00 - 9:45
The High Level Event and its Success Factors


Overview of different types of events
Taking the strategic approach
Questions to answer before starting

10:00 - 10:15
Break
10:15 - 11:30
Planning for a Successful Event


Criteria for a successful event
Planning for realistic results
What are the drivers for the event?
Situational analysis - outlining risks and opportunities
Who does what? Assigning roles and responsibilities to organizing committee members, as well as the allocation of limited resources
Determining the scope of the event: what are the key considerations e.g., horizontality and inter-departmental coordination, determining participants and guests, choosing the right venue, visuals, scenario, speeches, protocol and the approval process, promotion, printed materials, media, etc.

11:30 - 12:30
Exercise: Developing the Elements of an Event Plan
Participants working in groups will develop the framework for a special event which outlines desired outcomes, a brief situational analysis, target audiences, roles and responsibilities and a preliminary event scenario. Each group will be asked to present its event plan and scenario.
12:30 - 13:30
Lunch
13:30 - 14:30
Executing the Event: Dos and Don'ts


Developing an event checklist
Tools and resources for a successful event
Best approaches for on-site management of an event and risk mitigation (a.k.a. "The importance of having a Plan B")
Working with the media

14:30 - 14:45
Break
14:45 - 15:30

Leveraging and Evaluating the Impact of the Event


Strategies and methods to extend the reach of the event
Methods to measure the outcome of the event

15:30 - 16:15
Exercise: Executing and Leveraging the Event
Participants working in groups will develop a customized event checklist and outline a brief strategy for extending the reach of their event. Each group will be asked to present its checklist and leverage plan.
16:15 - 16:30
Wrap-up and Evaluation
Participants will complete a short evaluation.