The 411
DATE NOTE SET
8:45 a.m. - 4:30 p.m.
CEC Training Facility
1900 Merivale Road, Suite 206
Ottawa, ON K2G 4N4
$675 (+hst)
Discounts available.
Reigstration Closed
---
Meet the Instructor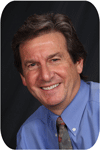 David Kardish
David Kardish, APR, is a founding partner and current President of the Centre for Excellence in Communications.
---
Testimonials
"The teacher was great! and the workshop was really interesting and relevant to my area of work"
"Learned lessons that I can apply to my file - Ethno-Marketing Outreach"
"Good course! Experienced and knowledgeable instructor. I enjoyed it!"
---
G044
ETHNO-CULTURAL COMMUNICATIONS:
GETTING HEARD AND BELIEVED!
WHY SHOULD YOU ATTEND?
Take a look around you: Canada is changing fast! The 2001 census confirmed what many of us could already sense and see:
18% of our population is foreign born, the highest proportion in 70 years;
The number of ethnic groups now living in Canada has increased to more than 200; and
About 80% of new immigrants to Canada came from Asia, Africa, the Middle East, and South and Central America.
Canada is in every sense a dynamic and vibrant multicultural society. The benefits resulting from our changing society are considerable, yet so are the challenges. In particular, communications professionals will need to re-think and re-shape traditional approaches to communications. Many of our tried and tested communications practices will have to be transformed to meet the needs of fast growing, culturally diverse communities. And, among the many barriers that communicators will need to manage and/or resolve, language will be the least of them!
WHAT WILL YOU LEARN?
Ethno-Cultural Communications: Getting Heard and Believed! has been designed to help communications practitioners understand and appreciate the multi-dimensional links between culture and communications and how to design, adapt and deliver effective and efficient communications to a wide-range of diverse ethno-cultural communities. Getting heard is important but being believed is essential for today's communications practitioner.
This workshop will provide participants with:
Information that clearly defines the linkages between culture and communications and how common cultural differences can affect the impact of federal government communications and planned interventions with ethno-cultural communities;
Processes to rethink and, if necessary, modify current assumptions about ethno-culutral communications;
Practical strategies, approaches and tools to communicate more effectively with ethno-cultural communities; and
How to employ a range of non-traditional communication approaches to reach diverse ethno-cultural audiences.
WHAT WILL YOU TAKE AWAY?
Workbook
Exercises and handouts
PROFESSIONAL COMPETENCIES
Values and Ethics: Serving through integrity and respect
Engagement: Working effectively with people, organizations and partners
Agenda
8:45 - 9:15

Introductions and Workshop Overview

Course participants will provide a brief overview of their respective roles and responsibilities and expectations for the workshop
The instructor will outline the course program

9:15 - 9:45
Introduction to the Concept of Culture and Cultural Communications

Key concepts, including culture and ethno-cultural, will be defined and discussed
Participants will assess the changing face of Canada and the implications that these changes are having on the communications function

Exercise: Quiz - Participants will take part in a short exercise on cultural differences

9:45 - 10:30
The Impact of Culture on Communications


The distinct and interconnected relationship of culture and communications will be explored
Participants will investigate topics related to cultural perceptions of reality and messaging in low- and high-context cultures

10:30 - 10:45
Break
10:45 - 11:45
The Effect of Common Cultural Differences on Communications

Participants will learn how common cultural differences affect how we communicate, perceive information and respond to external messaging

11:45 - 12:30
Practical Exercise Session

Participants will take part in a case study exercise on the implementation of culturally proactive but sensitive communications

12:30 - 13:15
Lunch

13:15 - 14:15
Strategic and Tactical Communications Approaches to Culturally Diverse Communities

Participants will discuss and learn about a range of practical strategies to communicate more effectively with ethno-cultural audiences
Discussions will focus on what communicators must do to meet the communication requirements of culturally diverse communities

14:15 - 14:45
Message and Product Adaption, Translation and Validation

Participants will learn how to culturally adapt, translate and validate communications products to meet the needs of culturally diverse communities

14:45 - 15:00
Break
15:00 - 15:45
Practical Exercise Session

Participants will continue work on the case study exercise

15:45 - 16:15
Wrap-up and Evaluation

Participants will complete a short evaluation