Meet the Instructor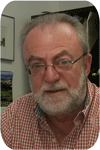 Josef Jurkovic
Josef Jurkovic is a CEC director and founding partner. He has over 35 years of public and private sector experience across diverse areas of internal and external communications, public consultations, branding and marketing.
---
Testimonials
"Practical exercises that contributed to learning"
"The group exercises were very constructive, especially the discussions afterwards"
"The exercises were great! Really helpful"
"Very hands-on and detailed"
"Very informative; excellent handouts and exercises; interesting discussion"
---
G040
WRITING EFFECTIVE BRIEFING NOTES
NOTE: The workshop content described below will be delivered through ZOOM ONLINE on two consecutive half-day sessions. Agendas and other relevant workshop documentation will be sent to you by the workshop instructor at least three days prior to the date of the first session.
WHY SHOULD YOU ATTEND?
The briefing note is an essential communication and decision-making tool in government and other organizations. It is written to present emerging issues, explore plans of action and inform decisions.
Today's senior managers are overloaded with ever-increasing information, and they need to know what is important as they make decisions. The ability to provide concise, clear and relevant analysis in writing is a key skill.
WHAT WILL YOU LEARN?
The purpose and structure of a briefing note
How to approach and organize a briefing note
How to write in a clear and concise manner
How to express the issue succinctly and summarize information
How to produce briefing notes that meet departmental requirements
WHAT WILL YOU TAKE AWAY?
Presentation slides in the form of a participant notebook
Useful templates, exercises and checklists
PROFESSIONAL COMPETENCIES
Thinking Things Through: Innovating through analysis and ideas
Agenda
8:45 - 9:00
Introductions and Workshop Overview

9:00 - 9:45
Why We Write Briefing Notes

Participants consider the fast-paced environment and discuss why senior decision-makers require timely, accurate, concise information and advice.

9:45 - 10:30
Writing Clearly

Participants review tips for writing clearly, and practice in a series of exercises.

10:30 - 10:45
Health Break
10:45 - 11:30
The Writing Process

Participants discuss the steps to take as they prepare to write a briefing note. Participants study how to write in plain language.

11:30 - 12:00
What is the Context of your Briefing Note?

Participants discuss how to address the Who, What, Why, and When of any briefing note they are asked to prepare.

12:00 - 1:00
Lunch
1:00 - 2:00
Structure of the Briefing Note

Participants examine the main sections of a briefing note (Issue, Key Considerations, Options, Recommendation). Using a scenario, the class discusses the possible content for each section.

2:00 - 3:15
Writing the Briefing Note

Recap of principles and practices in crafting the briefing note.
Participants read a case study and discuss the issue. Participants work in groups to prepare a briefing note.

3:15 - 3:30
Health Break
3:30 - 4:15
Briefing Note Group Presentations

Each group presents its completed briefing note. Participants discuss the notes and lessons learned.

4:15 - 4:30
Wrap-up and Workshop Evaluation

Instructor sums up the key points and participants complete a short evaluation.