The 411
November 7, 2017
8:45 a.m. - 4:30 p.m.
CEC Training Facility
1900 Merivale Road, Suite 206
Ottawa, ON K2G 4N4
$675 (+hst)
Discounts available.
---
Meet the Instructor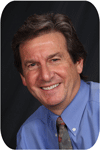 David Kardish
David Kardish, APR, is a founding partner and current President of the Centre for Excellence in Communications.
---
Testimonials
"I enjoyed all aspects of this course from suggestions and advice on how to effectively challenge to character traits of different clients and stakeholders to tips for dealing with different types of people."
"This course provided solid plans and ideas that can be easily modified for internal/external clients and stakeholders. Good examples used throughout for putting them into practice."
"David was an excellent teacher. His stories helped me understand the real-world uses and implications of what he was talking about."
---
G094
ADVISING TOUGH CLIENTS THROUGH INFLUENCE, PERSUASION AND DIPLOMACY
WHY SHOULD YOU ATTEND?
The CEC's workshop on Advising Tough Clients Through Influence, Persuasion and Diplomacy will provide learners with the skills necessary to advise 'tough' clients. Today, many advisors working in the public, private and voluntary sectors find it increasingly difficult to not only brief upwards but to get clients to listen to and/or to act on their advice. This workshop will focus on the skills required to influence and persuade those in a leadership and/or decision-making position to listen to and consider the advice being provided.
This workshop is not a skills development workshop on 'negotiation methodologies'. It is a professional development workshop focused on the techniques required by advisors to influence, persuade and earn the trust of tough-minded clients.
WHAT WILL YOU LEARN?
This workshop will help those working in an advisory capacity to acquire the skills and techniques necessary to advise tough clients. The workshop participants will learn how to:
Navigate among different types of tough clients;
Reach, influence and persuade tough clients;
Differentiate the process of influencing and persuasion from that of negotiation;
Establish the trust and reputational capital necessary to successfully influence the decisions of tough clients;
Successfully engage in the process of relationship building;
Build consensus and learn how to get to yes; and
Challenge tough clients with reason, respect and diplomacy.
WHO SHOULD ATTEND?
This highly innovative workshop will be beneficial to all of those individuals working in an advisory capacity in either the public, private or voluntary sectors.
WHAT WILL YOU TAKE AWAY?
Workbook with checklists
Exercises and handouts
PROFESSIONAL COMPETENCIES
Thinking Things Through: Innovating through analysis and ideas
Engagement: Working effectively with people, organizations and partners

Agenda
8:45 - 9:15
Introductions and Workshop Overview

Participants will introduce themselves and outline their expectations for the workshop

9:15 - 9:45
The Politics of Advice: Falling on Deaf Ears!

Participants will discuss why the advice provided to clients seems to fall on deaf ears

9:45 - 10:30
Tough Clients: A Look Behind the Curtain

Participants will discuss the common characteristics of tough clients and why some clients are harder to reach, influence and persuade than others
Participants will also discuss some initial solutions to managing difficult clients

10:30 - 10:45
HEALTH BREAK
10:45 - 11:30
How to Successfully Apply Influence, Persuasion and Diplomacy

Participants will discuss the characteristics and skills that advisors require to reach, influence and persuade tough clients
Participants will discuss the strategies required to influence and persuade tough clients to listen and to act on the advice provide to them

11:30 - 12:15
Exercise

Working in small groups, the participants will identify and describe the challenges that they regularly face when trying to advise tough clients
The participants will determine which if any of the challenges identified are common to everyone in their small group

12:15 - 1:00
LUNCH
1:00 - 1:45
Strategies for Successful Negotiations

Participants will review and discuss positive negotiating approaches and strategies when working with tough clients

1:45 - 2:30
Building Relationships Based on Trust and Reputation

Participants will learn about the skills necessary to build relationships based on trust and on how trust and reputation are critical to securing the respect and support of tough clients

2:30 - 2:45
HEALTH BREAK
2:45 - 3:30
Getting to Yes — The Road to Consensus and Challenging When Necessary

Participants will learn how to reach consensus and build rapport with tough clients when trying to persuade and influence them
Participants will discuss how to challenge tough clients using a strategic combination of reason, respect and diplomacy

3:30 - 4:15
Exercise

Working in small groups, the participants will design strategies to overcome the challenges identified during the morning exercise session

4:15 - 4:30
Re-cap and Evaluation

The participants will have an opportunity to ask final questions and discuss remaining concerns
The participants will complete a short workshop evaluation